Dr. Ali John Jazayeri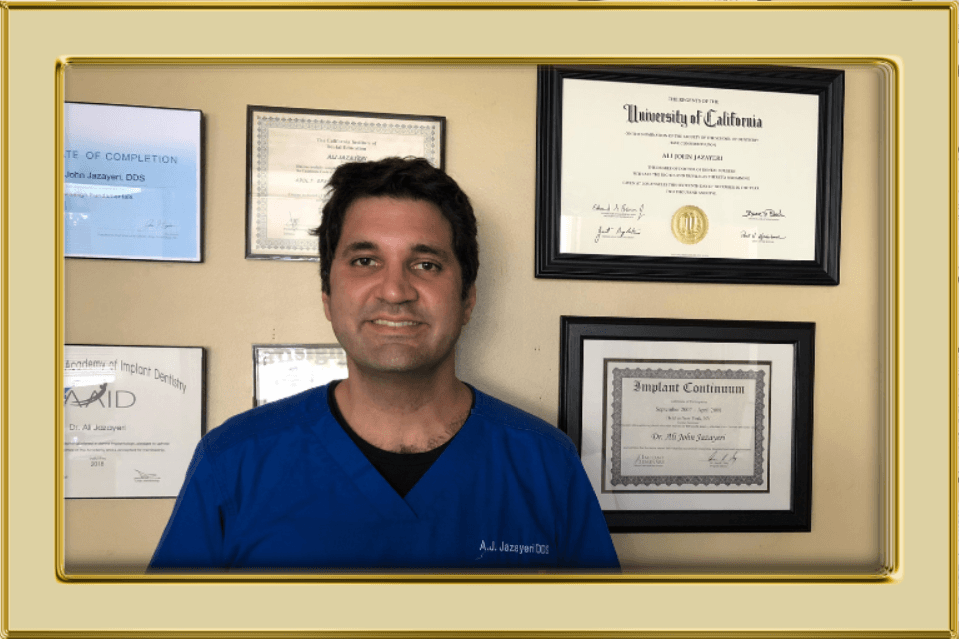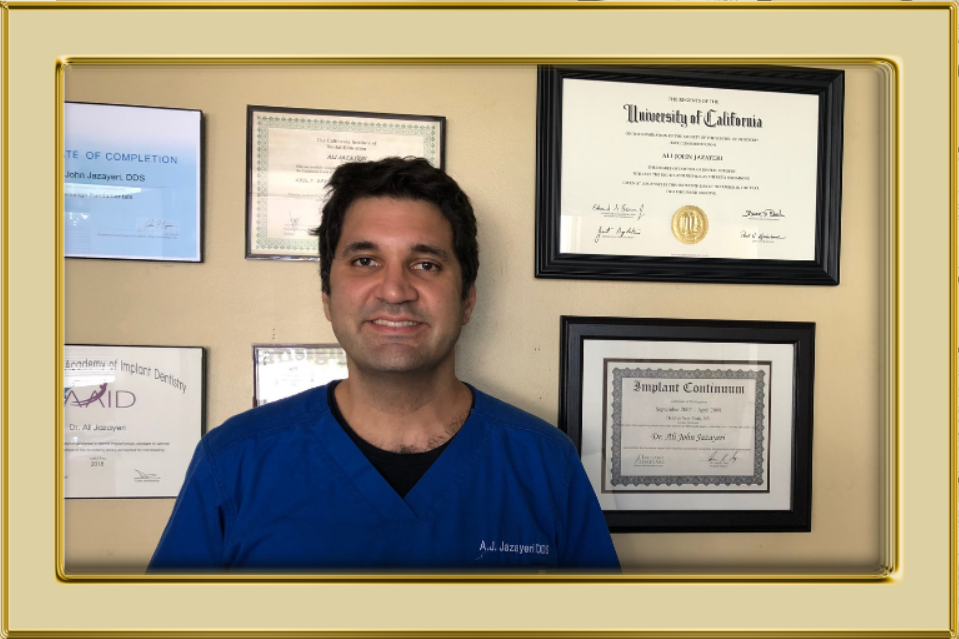 Dr. Ali John Jazayeri, known as Dr. J, understands that being a good dentist takes more than just having knowledge and hand-skills. His belief is that being a good dentist is about communicating with his patients and making them feel welcome. As such, he takes his time to get to know each and every one of his patients to determine what is the best course of treatment for your needs.
Each patient is unique in his or her way.
We're all different in what works for us and what doesn't. For instance, some patients want to know exactly what is happening to their mouth during the entire treatment. Others, simply want to relax and listen to music during treatment without being interrupted. By paying attention to these subtle details, Dr. J gets to know what works best for you. He customizes his treatment style to suit your needs to make you feel comfortable during treatment.
Why choose Dr. Ali John Jazayeri for your dental care?
Dr. Jazayeri is experienced, skilled and detail-oriented. He has been practicing dentistry since graduating UCLA in 2005. During this time, he has fixed thousands of smiles and helped countless patients overcome their fear of dentist. His comprehensive approach ensures that all of your dental needs are being attended to.
Dr. Jazayeri also has a stellar academic background. He completed his undergraduate studies right here in Orange County at UC Irvine. Next, he attended one of nation's top dental school at UCLA School of Dentistry. Upon graduation, he completed an additional one-year advanced hospital training program at St. Barnabas hospital in Bronx, NY. The hospital training primarily focused on complicated surgical procedures, dental implant surgery and sedation dentistry. In addition to his formal training, he also graduated from the renounced year-long NYU Implant Seminar course in 2008. He has been successfully placing dental implants ever since and has successfully placed and restored thousands of dental implants.
What is Dr. Jazayeri's style of dentistry?
Dr. Jazayeri focuses on performing comprehensive oral rehabilitation. He prides himself on delivering quality dental care with utmost precision and minimal discomfort. His patients find it extremely convenient to receive all of their dental treatment under one roof. His broad scope of practice enables him to offer comprehensive care without having to make compromises.
Whether you need a root canal, crown, implant or veneer, consider consulting with Dr. Jazayeri first. Remember, consultation and second opinions are always complimentary, so you have nothing to lose. Give us a call today and book your next appointment with us to see why we are San Clemente's favorite dental office!