Everything you need to know about dental implants
What are dental implants?
Dental implants are artificial teeth that resemble your natural teeth. Dental implants are widely considered to be the best way to replace your missing teeth. By placing dental implants, you can replace an entire missing tooth with a permanent dental prosthesis. Most dental implants consist of three main parts, which are the implant fixture, abutment, and implant crown.
Implant fixture (post)
Implant fixture, or implant post, is the screw that is inserted into your jawbone. The implant post mimics your tooth root and supports the eventual crown that will replace your missing tooth. Implant fixtures are typically made from Titanium alloy which is a light-weight and bio-compatible metal. In fact, titanium is the same material that is used for fabricating knee and hip replacements. More recently, Zirconia dental implants have been introduced to the market. Zirconia dental implants are a good option for those who are allergic to metals or suffer from certain autoimmune conditions.
Implant crown
The implant crown is the part that replaces your missing tooth. An implant crown is no really no different from other crowns which you may have in your mouth. There are two types of implant crowns, known as cement-retained crown and screw-retained crown. Cement retained crowns are glued onto the implant abutment. These are more cosmetically appealing since there is no hole in the middle of the crown. Screw-retained crowns have a small access hole which allows your dentist to insert or remove the crown. These types of crowns are better suited for back teeth and cases with limited restorative space. Your dentist will determine which type of implant crown is best suited to your needs.
Implant abutment
The abutment is the intermediate part that connects your implant fixture to its crown. Abutments come in many different types and styles. For instance, abutments can be made from metal, gold, or ceramic. They can also come as straight or angled, custom or standard, temporary or permanent. Your dentist will let you know if there's a specific type of abutment that's best for restoring your tooth.
Why are dental implants so popular?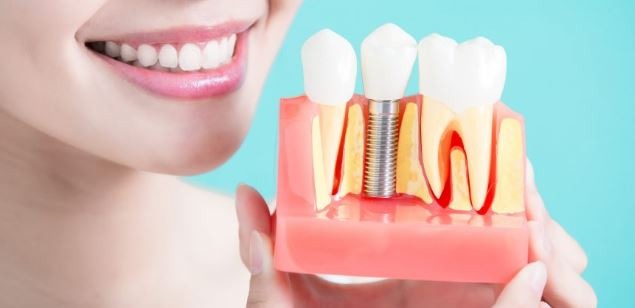 Dental implant technology has been around for many decades. Time has proven that dental implants are the best way to replace your missing teeth. Dental implants are far superior to alternatives such as a bridge or denture when it comes to replacing your missing teeth. So why are dental implants such a great treatment choice? Here are a few reasons explaining why placing dental implants is a wise investment in your oral health:
Do no harm!
One of the biggest benefits of dental implants is that they do not harm your other teeth. This can not be said of alternative treatments like bridges and dentures. Placing a bridge requires that your dentist shaves down the adjacent two teeth. This can eventually lead to problems with the anchoring teeth in the near future. As it turns out, a large percentage of dental bridges fail within the first 5 years. Similarly, wearing dentures damages your remaining teeth. The teeth which are used to anchor your dentures in place are the most susceptible. These teeth tend to become loose and develop cavities over time which causes you to lose more teeth.
Durable
Dental implants are superior in quality and longevity to both bridges and dentures. Well-placed dental implants can easily last you a lifetime. On the other hand, bridges and dentures typically last 5 to 10 years before requiring replacement. In many cases, bridges and dentures will cost you more time and money in the long-run.
100% chewing efficiency
If you like eating whatever you like without any worries, then dental implants are the right option for you! Dental implants offer the same chewing efficiency as natural teeth do. In contrast, dentures offer about 25 to 40% chewing efficiency as compared to natural teeth. That's a big difference!
Implants preserve your jawbone
One of the most important functions of dental implants is that they help preserve your jawbone structure. Once you lose your teeth, your jaw starts to shrink at an accelerated rate. Placing dental implants preserves your jawbone similar to natural teeth. Implants induce bone remodeling and preserve your bone structure exactly like natural teeth do. Unfortunately, bridges and dentures don't help with bone preservation. As a result, wearing dentures or bridges causes your jawbone to shrink over the years. This also leads to the collapse of your facial muscles which causes you to wrinkle and look older than you really are.
With advancements in modern dentistry, almost anyone is a candidate for dental implants. Placing and restoring dental implants has become much simpler and more affordable than ever. Talk to a dental implant specialist near you to learn more. There's a good chance that there is an affordable solution involving dental implants to help you replace your missing teeth.
What are dental implants made from?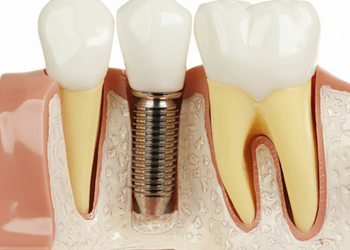 Dental implant consists of three individual parts which are the implant fixture, abutment, and crown. Different implants parts are made from various metals and ceramics. Here's a bit more information about the different materials used to fabricate dental implant parts:
Implant fixture: Titanium or Zirconia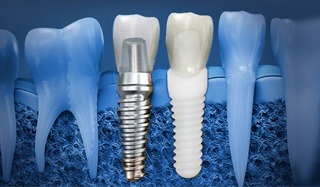 Implant fixture, or implant post, is typically made from medical-grade titanium alloy. Titanium is the metal of choice for use inside of our body. This is because titanium is durable, lightweight, and non-allergenic. Aside from titanium, dental implants can also be made from zirconia. Zironia, or ceramic implants, are a great alternative to titanium for those who are opposed to having traditional metals in their mouth due to safety and health concerns.
Implant crown: Porcelain, Ceramic or Gold
Implant crowns are made from the same exact material as any other crown. Most implant crowns are made from porcelain-fused-to-metal (PFM) or Zirconia. Gold crowns are also an option, although very few people use gold crowns nowadays. Porcelain and Zirconia crowns offer great aesthetics, function, and durability. However, Zirconia crowns are stronger than porcelain. This makes them less likely to fracture with repeated use. Ceramic crowns are a mush better option for those with heavy bite forces and grinding habits. Talk to your dentist to determine what's the best type of implant crown for your implant.
Abutment material: Metal, Ceramic, Gold, etc.
Abutment is the intermediate part which connects your implant crown to the implant post. Your implant abutment can be made from material such as metals, ceramic, or even gold. Since abutments are typically not as visible as the crown itself, the abutment material is usually not as big of a concern. Ceramic abutments are the most natural looking and they are recommended for highly aesthetic regions, such as replacing your front teeth. In most cases, a metal abutment typically ends up looking just as good as a ceramic one when performed with precision.
If you have questions about the type of material used in your dental implants, be sure to discuss them with your implant dentist. They will be glad to explain your different options to help you decide on what's the best option for your tooth!
How long does dental implant treatment usually take?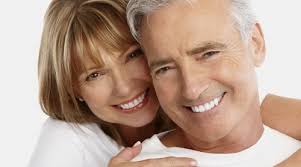 Dental implant treatment time varies widely depending on the complexity of your case. Treatment can be as little as 2 to 3 months or as long as several years. Generally speaking, dental implant treatment takes substantially longer than other dental treatments do. The process of your implant posts integrating with your jawbone is known as osseointegration. Bone grows into the tiny crevices located on implant fixture and locks the implant in place. Osseointegration can take anywhere from 3 to 9 months. This explains why most dental implant procedures take such a long time to complete. Implant healing times depend on many different factors, such as:
Bone quality & quantity
Your medical history
Medications you're taking
History of smoking
The one thing we did not mention here was your age. It turns out, age is not a major factor when it comes to implant healing times. While older people generally heal at a slower pace, aging does make your jawbone stiff. This actually benefits your implant dentist who is trying to lock in your implant post into the jawbone. Whether you're in your 70's, 80's or even past the century mark, dental implants might be a suitable treatment option for replacing your teeth.
Can you place a dental implant at the same time as removing a tooth?
Absolutely! This process is known as immediate dental implant placement. Your dentist will first extract the bad tooth very gently. Next, he or she cleans out the tooth extraction site to ensure that there is no infection left behind. Finally, your dentist will place the implant post into the extraction site. Immediate dental implant placement is performed during one visit. Immediate placement saves you time and it also spares you the need for additional surgeries. Plus, immediate implant placement cuts down about 3 to 6 months on your implant treatment times. Contact a dental implant specialist near you to see if you qualify for immediate dental implant placement.
Can you receive you implant and crown right away?
Under the right circumstances, you might be able to receive a crown at the same time as placing the implant. This process is known as immediate dental implant loading. First, your dentist will insert the implant post into your jawbone. If there is enough stability, he or she will add the abutment and a crown on top. Immediate dental implant loading is a great option for restoring your front teeth that have been missing for a while. This way, you won't have to walk around with a tooth missing for much longer. However, not everyone qualifies for immediate implant loading. For instance, if you have multiple missing teeth, a heavy bite, or sever tooth grinding habit, then immediate implant load may be too risky and it should be avoided. Find an implant dentist near you to see if you're a candidate for same day implant and crown.
How do I clean my dental implant(s)?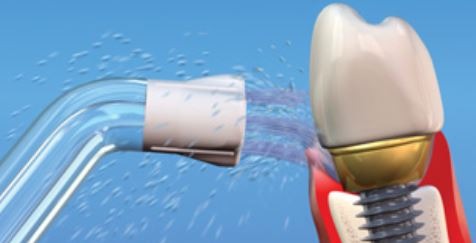 Caring for dental implants is very similar to caring for your natural teeth. Simply brush and floss your dental implants as you would any other tooth. Be sure to keep up with your regular dental cleanings to avoid bone loss around the implant. Luckily, dental implants don't develop tooth cavities like natural teeth do. This is because implants are a synthetic metal-based object. However, you still need to clean your dental implants everyday to avoid losing bone. Talk to your dentist if you have questions about maintaining your dental implants.
Dental implants in San Clemente, Orange County: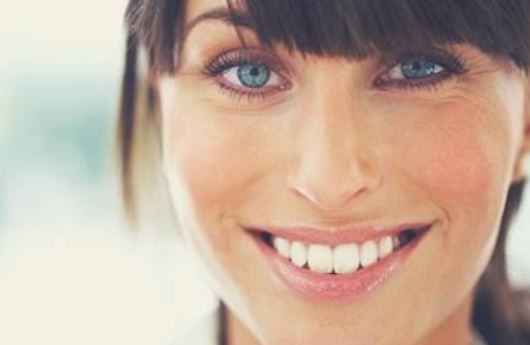 Call us if you are looking for quality, affordable dental implants in San Clemente or southern Orange County. We are conveniently located in beautiful downtown San Clemente, CA not too far from San Diego county. You can schedule your complimentary dental implant consultation with Dr. Jazayeri by calling (949)481-2540 or book online on our website today. Our dentist, Dr. Jazayeri, will examine your X-rays and CT scan to see if you're indeed a good candidate for dental implant treatment. We will review different treatment options to help you reach your smile goals. We will also discuss treatment costs and expenses to make sure that you know upfront what to expect. Don't wait any longer! Give us a call today to see how dental implants can change the way you eat, talk and look. Dental implants don't just change your appearance, they change your entire life. If you're ready to get started, fill out the following form and we will be sure to contact you:
Interested in purchasing treatment directly online? Click on the link below to go to my online store now:
To learn more about implant related topics click on the following links:
Definition of Dental Implant Terminology
Abutment
An abutment is a dental implant component which connects the implant post to the implant crown. Abutments are typically made from metal, although full ceramic options are available as well.
All-on-four dental implants
A full set of prosthetic teeth which is completely supported by four or more dental implants. All-on-four teeth replace all of your missing teeth in each arch with fixed, permanent teeth made from porcelain or zirconia.
Bone Graft
Bone substance used to preserve and restore jaw bone during dental implant treatment. Bone graft comes in many varieties including synthetic bone cadaver bone, animal bone and your own bone.
Ceramic Implant Post
A dental implant post which is made from zirconia instead of traditional titanium alloy. Zirconia dental implant posts are a good option for those allergic to metals or suffering from autoimmune conditions where they don't react well to titanium.
Crown (Implant crown)
A crown is an artificial tooth, consisting of porcelain or ceramic, which covers the implant to resemble a tooth. Crowns function and look like your natural teeth.
CT Scan (or CBCT scan)
A 3-D image of your jaw structure used in implant dentistry. CT scans capture vital structures and your bone thickness to better assist your dentist in correctly positioning your implant posts.
Dental Implant
An artificial tooth which fully replaces your missing tooth. Dental implants typically consist of three parts: Implant post, abutment and crown.
Denture
Removable teeth which replace your missing teeth and supporting gum tissue. There are many different types of dentures based on how many teeth you are missing and where these teeth are located.
Full mouth dental implants
A complex process to replace all of your teeth with dental implants. Full mouth dental implants requires building up your bone and replacing your teeth with 8 to 12 dental implants. The end results is fixed, permanent crowns and bridges fully supported by dental implants.
Healing Cap (Permucosal extension)
An implant part which temporarily attaches to your implant post. Healing caps are typically placed during second stage surgery. They remain in place for a few weeks and allow your gums to properly form around the implant in anticipation of your final crown.
Immediate load
A process by which an implant post receives a temporary crown or denture the same day as it is placed. Immediate load is only recommended for teeth-in-a-day or missing front teeth in those who qualify.
Immediate placement
A process by which your dentist removes your bad tooth and places the implant post in one day. Immediate load is recommended for teeth which don't have extensive bone loss or infection.
Implant dentistry
A branch of dentistry which focuses on restoring your missing teeth with dental implants or implant supported prosthesis. Typically performed by experienced general dentists, periodontists and oral surgeons.
Implant post
A screw-like device which is placed in your jaw bone. Implant posts are usually made from titanium or zircoina. Implant posts are used to support crowns, bridges or dentures.
Osseointergation
A process by which the implant post fuses and locks into your jaw bone.
Osseointegration usually takes between 3 to 9 months, depending on the quality of your jaw bone and overall health.
Overdentures
A set of dentures anchored in place via 2 to 4 implant posts or an implant bar. Overdentures are still removable dentures, however, they are more stable since they are supported by a few implant posts.
Second stage surgery
A minor procedure performed after your dental implants complete their osseointegration. Your dentist exposes the implant posts, placed healing caps on them and sutures your gums to allow them to heal properly.
Teeth-in-a-day
A process by which your bad teeth are removed and a set of teeth are inserted into your mouth all on the same day. Teeth-in-a-day is temporarily placed screwed in place while your dental implants continue to heal so that you are not walking around toothless during the recovery period.
Oceansight Dental & Implants
General, Cosmetic & Implant Dentistry
Office of Ali John Jazayeri
133 Avenida Granda
San Clemente, CA 92672