What should I expect on my first visit?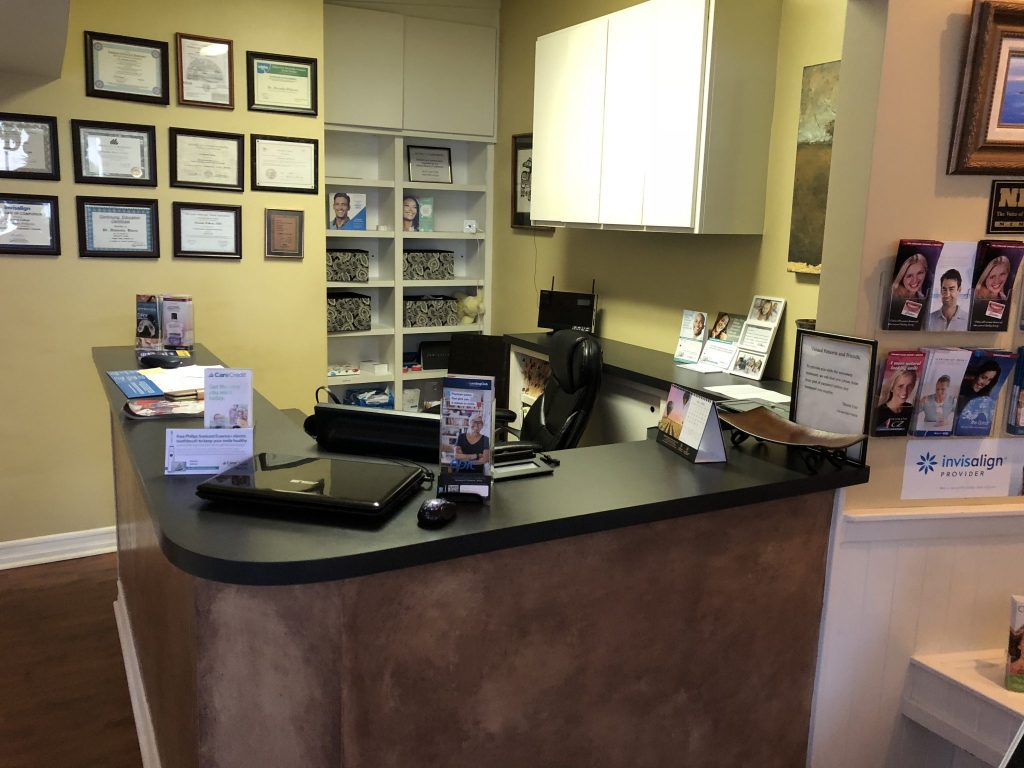 We welcome you to our dental practice located in downtown San Clemente. As you enter our practice, the first thing that you will notice is that there are no patient charts. This is because we are a 100% paperless dental office. Going paperless is not only better for the environment, but it's also a more secure way of storing your personal data. All of your private information is stored securely on remote, encrypted servers, helping protect your valuable personal information.

Once you have checked in with our front desk, you are ready to become a patient. Before we can start treating you, we require you to fill out some paperwork. These are standard questionnaires which tell us about your past medical and dental history, medical conditions, medications and allergies. Our dentist will review your health history carefully and chief complaint to learn more about you. Reviewing your medical background is very important in properly caring for you, for example:
If you've had a recent hip or knee replacement surgery, you will require antibiotic pre-medication prior to receiving invasive dental treatment.
Patients taking blood thinner medication must avoid
certain surgical procedures. Occasionally, we have to contact your physician to get permission to perform invasive treatments.
We limit the number of epinephrine shots we administer
patients with elevated blood pressure levels.
If you're on a bone inhibitor medication, such as Fosomax, certain surgical procedures must be delayed. We may request a medical clearance from your physician prior to certain dental procedures.
For pregnant patients, we need to limit radiation to emergency situations only.
It's important that we know about allergies to Penicillin, latex, sulfa drugs, etc. so we know what to avoid.
As you can see, there is quite a bit to pay attention to! Be sure to take your time to properly fill out your medical history questionnaire to help us treat you better.
What should I do if I have dental insurance?
Be sure to let us know that you have dental insurance at the beginning of your dental appointment. We gladly accept all PPO dental plans and many HMO insurance plans. Bring your dental insurance card if you have one, but keep in mind that not all insurances issue you a card. We can always verify your eligibility as long as you know the name of your dental insurance carrier. If your coverage is through a spouse or parents, we will require their information to verify your eligibility as well. Once we have verified your dental insurance, we can apply your benefits and discounted fees accordingly. Plus, we always bill your dental insurance to help get you reimbursement whenever possible.
To learn more about which dental insurances we accept, give us a call at (949) 481-2540 today. We will be glad to work with you so that you can get the most out of your dental insurance while achieving the smile of your dreams!