Table of Content:
What are temporomandibular joint disorders?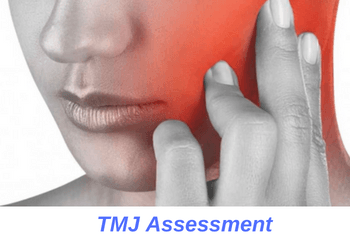 TMJ, short for temporomandibular joint, is the joint responsible for opening and closing your mouth. We have a left and a right TMJ which work together to allow us to move our jaws. Unfortunately, trauma or wear-and-tear can damage our temporomandibular joints over time. TMJ disorders can lead to migraine headaches, jaw stiffness and other head and neck related problems. People who grind their teeth aggressively or those with multiple missing teeth are particularly susceptible to developing TMJ disorders.
What is a TMJ assessment?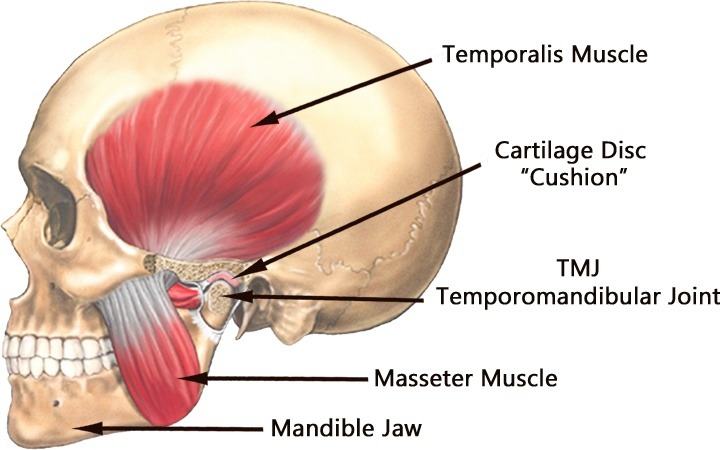 A TMJ assessment is an important part of any comprehensive dental examination. Early diagnosis of TMJ disorders can allow for a more comprehensive and effective treatment. Here is how your typical TMJ examination is performed:
Head and neck pain or discomfotrt
Your dentist will start your TMJ assessment by asking general questions related to TMJ pain and discomfort. This includes whether you are experiencing frequent headaches or have other facial pain or discomfort.
Joint tenderness
Your dentist will perform a head and neck evaluation to access your TMJ. He or she will examine to see if there is any stiffness, tenderness or other signs of TMJ disorder.
Alterations in jaw movement
Next, your dentist will evaluate your TMJ by having you open, close and move your jaws side-to-side and in-and-out. Your dentist will observe for any pathway alteration, known as deviation or deflection, which could signal early stage TMJ disorder.
Abnormal noises
Abnormal noises are also potential sign of TMJ disorder. TMJ noises, known as clicking, popping and crepitus, could all be early signs of disk derangement or arthritis.
How do you treat TMJ disorders?
If you are suffering from TMJ disorders then you may have to seek treatment. Without proper diagnosis and treatment, your condition can worsen and lead to serious complications. There are several different treatment modalities for treating TMJ abnormalities. These include using medication, physical therapy, oral appliances and joint repair surgery for the worse cases. Here is a bit more about different treatment options various TMJ disorders:
Medication
Drugs such as NSAIDs (Motrin), muscle relaxants and tricyclic antidepressants are helpful in treating minor TMJ abnormalities. Medication helps reduce inflammation of the TMJ joints which can reduce or eliminate the pain within these joints. For more advanced TMJ disorders, medication is directly injected into the joint area to help relive tension and stress.
Physical therapy
Joint exercises as well as heat/cold application can relieve the pressure in your jaw joints. Additionally, you can use counseling to identify and eliminate sources of destructive habits to better protect your TMJ.
Nightguard
Most people suffering from TMJ disorders have to wear a custom nightguard to protect their joints from nighttime grinding. Wearing a nightguard helps relieve the pressure exerted onto your joints and protects them against destructive grinding habit.
Invasive treatment options
If your TMJ does not respond to the above treatment modalities, then a more aggressive approach may be required. This can range anywhere from using Botox joint injections all the way to arthoscopic surgery. When required, we will make appropriate referral to specialists so that you can get the best care possible.
How do I get started treating my TMJ disorder?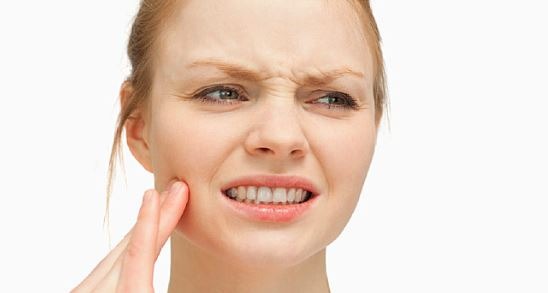 If you suspect that you're suffering from TMJ disorders, give us a call today. You can reach us at (949) 481-2540 or book your consultation online. We will assess your TMJ and look for signs and symptoms of joint pain or arthritis. If you're diagnosed with TMJ disease, we will offer appropriate treatment or make referral whenever necessary. To learn more about TMJ conditions and disorders, give us a call today.