What is a bone graft and what's its purpose
What is a bone graft?
Bone graft is a substitute bone used to restore and preserve your jawbone. Bone graft is primarily used during tooth extraction for socket preservation. Placing bone graft after tooth extraction assists your body in growing more of its own bone. Essentially, bone graft acts as a space maintainer by filling in the tooth extraction site. This allows your body to regenerate new bone at a better rate which results in more bone regeneration. Talk to your dentist to learn more about bone grafting and other bone augmentation procedures.
What is the purpose of bone grafting?
Bone graft assists your body in healing better after tooth extraction and helps preserve more of your jawbone. Whenever you lose a tooth, your jawbone starts to shrink at an accelerated rate. Placing a bone graft after tooth extraction helps preserve your jawbone. This is especially important if you're planning on placing a dental implant in place of the missing tooth. In order for dental implants to be successful, they must be placed in solid bone structure. Often times, the ideal spot for placing a dental implant lacks sufficient bone to fully secure the implant post in place. In these situations, your dentist has to add bone graft to prepare your jawbone for implant placement.
Where do bone grafts come from?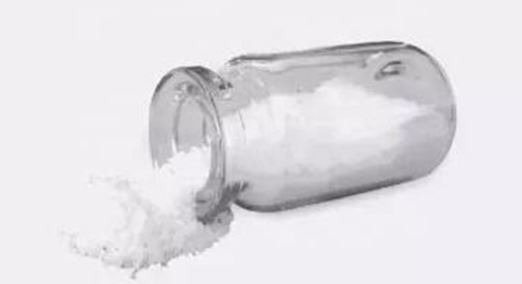 There are many different sources for bone grafting materials. Each type of bone graft has its own implications and uses. Here's a list of the some of the most common types of bone grafting materials used in implant dentistry:
Synthetic bone graft
Synthetic bone grafts are the most commonly used type of grafting material. These are made from material which resembles bone particles, such as calcium apatite or calcium phosphate. The purpose of synthetic bone graft is to fill in smaller defects to allow for more bone growth within the region.
Allograft
Allograft is any type of bone graft which comes from cadaver or animal donor sites. This includes bovine bone (from cows), xenograft bone (from pigs), as well as human cadaver bone. Allograft bone doesn't get absorbed as quickly as synthetic bone does. This makes allograft a better option for preserving larger bony defects where you want the bone graft to last for a longer period of time.
Autogenous bone graft
Autogenous bone graft is any bone graft that comes from your own body. Your implant dentist or oral surgeon will harvest bone from a donor site in your body and use it to repair another site. Common donor sites include the mandible ramus and the chin area. For the most complicated cases, your dentist may harvest bone from your rib cages. Autogenous bone grafting is typically reserved for repairing the most extensive bony defects when there are no alternatives.
Bone grafts help your body regenerate more of its own natural bone. They essentially act as a space holder to permit your bone to grow into the graft region. As you deposit more bone tissue, your body gradually absorbs and replaces the majority of your bone graft with natural bone. Once you develop enough solid bone, your dentist can now secure your dental implant(s) in place and restore your missing teeth. To learn more about bone grafting treatments, schedule a consultation with a dental implant specialist near you today.
What is a sinus lift or sinus graft?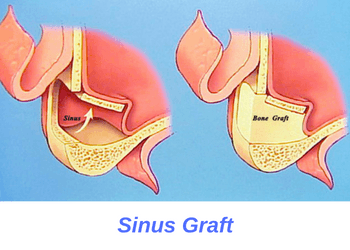 A sinus lift or graft is performed whenever there's insufficient bone to place dental implants in the upper posterior region. For those of you with a knowledge of teeth numbers, this includes teeth #2, 3, 4, 13, 14, 15 and less commonly teeth #5 and 12. The upper posterior jaws typically lack sufficient bone for implant placement. This is due to the proximity of the maxillary sinuses which often times creates a challenge to placing dental implants. In order to restore enough bone for implant placement, a sinus lift or sinus graft must be performed. Here's a bit more information about what these sinus surgeries involve:
Sinus lift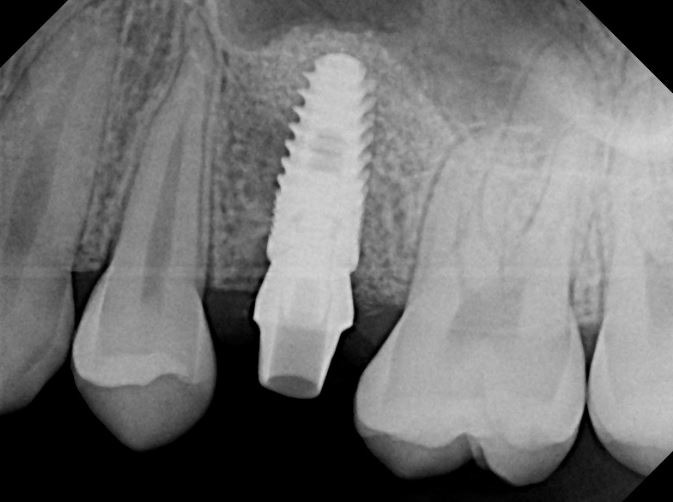 You require a sinus lift whenever there's between 5 to 8 millimetres of jawbone under the sinus membranes. This is not enough bone to secure a dental implant and your dentist needs to push the sinus membrane up in order to place the implant posts. Your dentist will gently push and lift your sinus membrane upwards and pack bone underneath it. This creates the additional room required to place a large enough dental implant to restore your missing teeth. Often times, the dental implant and sinus lift area performed at the same time during one surgery.
Lateral wall sinus graft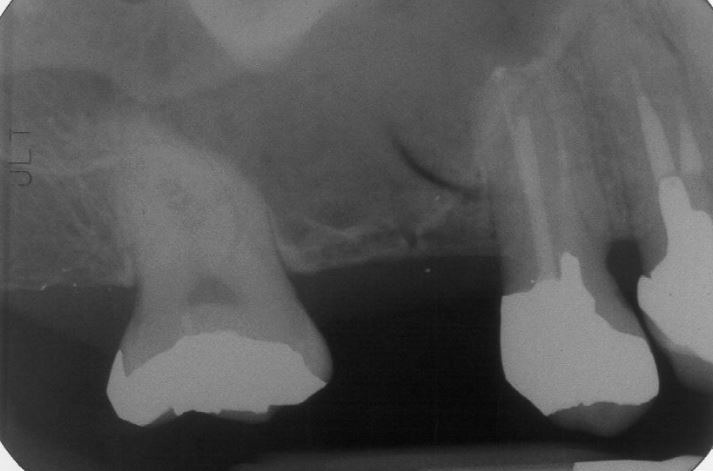 A lateral wall sinus graft is required whenever there is almost no bone under your sinus membranes. Typically, you require a lateral wall sinus graft whenever there is less than 3 to 4 millimetres of bone under the sinuses. A sinus lift alone can not restore sufficient bone for implant placement under these circumstances. Instead, you must perform a lateral wall sinus graft. First, your dentist will create an opening in your upper jaw using a lateral wall approach. Next, your dentist will gently separate and lift your sinus membrane. Through this opening your dentist will add a significant amount of bone grafting material to prepare the area for implant placement. You must avoid putting pressure on your sinuses for the following few weeks. It typically takes several months for the sinus to grow sufficient bone and you are now ready to place your dental implants under the sinuses.
When do you need bone graft or sinus lift?
Grafting procedures are required whenever there's not enough jawbone to place dental implants. Your dentist will start by examining your jawbone using X-rays and CT scans. If you have sufficient jawbone, then your dentist can proceed with dental implant surgery. However, if you don't have enough bone structure, then a grafting procedure may be necessary. The type of grafting procedure depends on the where the implants are being placed, and how much original bone structure you currently have. Schedule your consultation with an implant dentist near you to see if you're a good candidate for dental implant treatment today.
Bone graft procedure in San Clemente, Orange County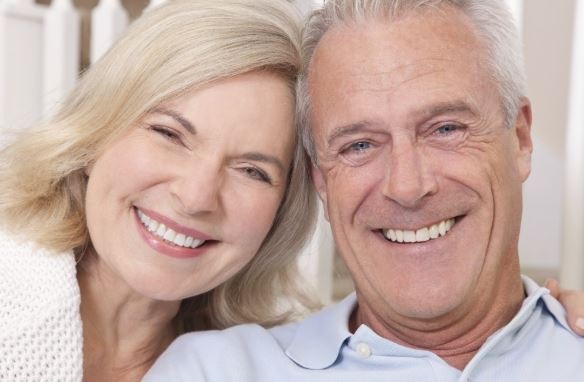 Be sure to give us a call if you're looking for bone grafting or dental implant treatments. Schedule your consultation with us by calling (949)481-2540 or book your implant consult online today. We offer sinus lifts, sinus grafts, and bone grafting at our San Clemente, Orange County dental office. Our dentist, Dr. Jazayeri, will review your X-rays to determine if your bone is ready for dental implant placement. Don't delay treatment any longer! You can have your missing teeth back in less time than you'd imagine with implant dentistry. Fill out the form below to ask questions or have us contact you to schedule your dental appointment:
Interested in purchasing treatment directly online? Click on the link below to go to my online store now:
To learn more about different surgical and implant related treatments, click on the links below:
Definition of Dental Implant Terminology
Abutment
An abutment is a dental implant component which connects the implant post to the implant crown. Abutments are typically made from metal, although full ceramic options are available as well.
All-on-four dental implants
A full set of prosthetic teeth which is completely supported by four or more dental implants. All-on-four teeth replace all of your missing teeth in each arch with fixed, permanent teeth made from porcelain or zirconia.
Bone Graft
Bone substance used to preserve and restore jaw bone during dental implant treatment. Bone graft comes in many varieties including synthetic bone cadaver bone, animal bone and your own bone.
Ceramic Implant Post
A dental implant post which is made from zirconia instead of traditional titanium alloy. Zirconia dental implant posts are a good option for those allergic to metals or suffering from autoimmune conditions where they don't react well to titanium.
Crown (Implant crown)
A crown is an artificial tooth, consisting of porcelain or ceramic, which covers the implant to resemble a tooth. Crowns function and look like your natural teeth.
CT Scan (or CBCT scan)
A 3-D image of your jaw structure used in implant dentistry. CT scans capture vital structures and your bone thickness to better assist your dentist in correctly positioning your implant posts.
Dental Implant
An artificial tooth which fully replaces your missing tooth. Dental implants typically consist of three parts: Implant post, abutment and crown.
Denture
Removable teeth which replace your missing teeth and supporting gum tissue. There are many different types of dentures based on how many teeth you are missing and where these teeth are located.
Full mouth dental implants
A complex process to replace all of your teeth with dental implants. Full mouth dental implants requires building up your bone and replacing your teeth with 8 to 12 dental implants. The end results is fixed, permanent crowns and bridges fully supported by dental implants.
Healing Cap (Permucosal extension)
An implant part which temporarily attaches to your implant post. Healing caps are typically placed during second stage surgery. They remain in place for a few weeks and allow your gums to properly form around the implant in anticipation of your final crown.
Immediate load
A process by which an implant post receives a temporary crown or denture the same day as it is placed. Immediate load is only recommended for teeth-in-a-day or missing front teeth in those who qualify.
Immediate placement
A process by which your dentist removes your bad tooth and places the implant post in one day. Immediate load is recommended for teeth which don't have extensive bone loss or infection.
Implant dentistry
A branch of dentistry which focuses on restoring your missing teeth with dental implants or implant supported prosthesis. Typically performed by experienced general dentists, periodontists and oral surgeons.
Implant post
A screw-like device which is placed in your jaw bone. Implant posts are usually made from titanium or zircoina. Implant posts are used to support crowns, bridges or dentures.
Osseointergation
A process by which the implant post fuses and locks into your jaw bone. Osseointegration usually takes between 3 to 9 months, depending on the quality of your jaw bone and overall health.
Overdentures
A set of dentures anchored in place via 2 to 4 implant posts or an implant bar. Overdentures are still removable dentures, however, they are more stable since they are supported by a few implant posts.
Second stage surgery
A minor procedure performed after your dental implants complete their osseointegration. Your dentist exposes the implant posts, placed healing caps on them and sutures your gums to allow them to heal properly.
Teeth-in-a-day
A process by which your bad teeth are removed and a set of teeth are inserted into your mouth all on the same day. Teeth-in-a-day is temporarily placed screwed in place while your dental implants continue to heal so that you are not walking around toothless during the recovery period.
Oceansight Dental & Implants
General, Cosmetic & Implant Dentistry
Office of Ali John Jazayeri
133 Avenida Granada
San Clemente, CA 92672