Cosmetic dentistry: Smile makeover a for whiter and brighter smile
COSMETIC DENTISTRY IN SAN CLEMENTE, ORANGE COUNTY, CA
Oceansight Dental & Implants
Office of Dr. Ali John Jazayeri
133 Avenida Granda
San Clemente, CA 92672
Tel: (949) 481 – 2540
Fax: (949) 481-2544
email: dr@oceansightdental.com
What is cosmetic dentistry?

Cosmetic dentistry is the art of improving your smile to achieve a a more beautiful and radiant smile. A cosmetic dentist is one who focuses on helping his or her patients improve their appearance to achieve the smile of their dreams. Cosmetic dentists use a combination of different dental treatments including teeth whitening, porcelain veneers, clear aligner technology, and other dental procedures to enhance your smile.
Whether you have chipped teeth, deep stains, unsightly gaps, or other aesthetic concerns, cosmetic dentistry has a solution that's perfect for you! There really is no smile that can't be fixed with cosmetic dentistry. Plus, with advancements in technology, cosmetic dentistry is easier and more affordable than ever before. To learn more about different cosmetic dentistry treatments which we offer, give us a call at (949)481-2540 and come visit our office located in San Clemente, Orange County. Schedule your consultation today and learn how we can can bring back your beautiful smile.
Why do we need cosmetic dentistry?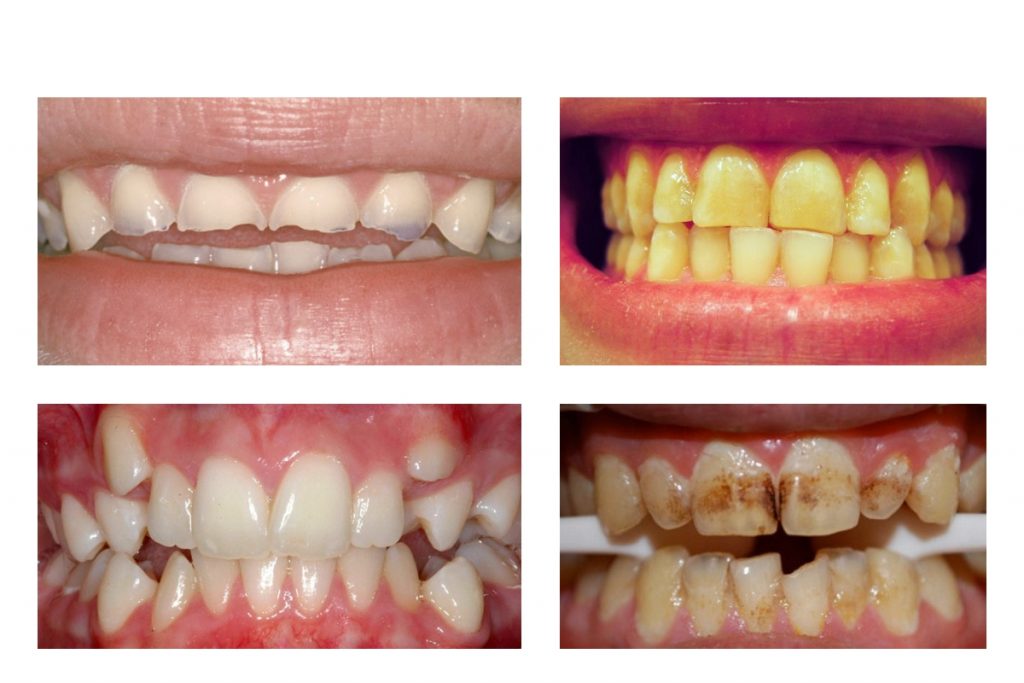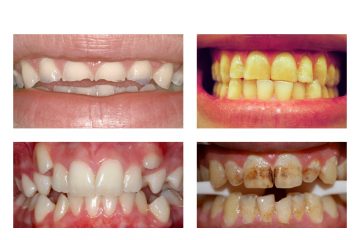 Cosmetic dentistry reverses damage done to your teeth over the years. We're live longer than ever before which makes it tougher to maintain a healthy and beautiful teeth throughout the years. Here are some reasons why our teeth change their appearance over time:
Poor diet
Eating foods and drinks like coffee, tea, wine, berries, and food additives causes our teeth to turn yellow. Consuming acidic foods like lime, lemon, and carbonated sodas causes our tooth enamel to wear thin and makes them look dull. Chewing hard objects like ice, nails, and nuts causes our teeth to chip and crack. These damage add up and make our smile look less attractive over the years.
Teeth grinding
Unfortunately, teeth grinding is a very common habit. Many of us grind our teeth at night times. Others clench their teeth throughout the day. Teeth grinding exerts a ton of unwanted forces unto our teeth which harms our teeth.
Smoking
Tobacco use has a huge impact on our teeth and gums. Not only does smoking cause our teeth to turn yellow, but it leads to gum disease and bone loss. Many long term smokers end up with a yellow smile, in addition to gum disease and bad teeth.
Certain medical conditions
There are plenty of medical issues which adversely affect our oral health. Many digestive problems, systemic diseases, and other medical conditions can indirectly damage our teeth. Additionally, a long list of medications cause dry mouth. These medications cause reduced saliva flow which further impacts our oral health.
Wear-and-tear
The average person chews 250,000 times a year. This is a lot of chewing which places lots of pressure onto our teeth. This can cause our teeth to crack and break. Those of you with a heavy bite or orthodontic issues place even more forces on your teeth which can be more destructive to your teeth.
Missing teeth
Missing one or more teeth places additional forces on your remaining teeth. The more teeth you are missing, the more forces you are placing onto your remaining teeth. For example, missing just 3 back teeth could nearly double the stress placed on your remaining teeth! This is very harmful to your teeth and causes lots of additional problems down the line.
Our diet and lifestyle choices can cause our teeth to crack, stain, and become damaged over time. As a result, our smile starts to look worn out, yellow, and less attractive. Many of us find ourselves smiling less, taking less photos, and avoiding others just so we don't show our smiles! Fortunately, cosmetic dentistry can help fix all of these problems. Dr. Jazayeri is an experienced cosmetic dentist and he can bring back the smile which you've been missing. Call us today at (949)481-2540 to see how we can help you get your beautiful and youthful smile back with cosmetic dentistry. We serve all of South Orange County including Dana Point, San Juan Capistrano, Mission Viejo, Laguna Hills, Irvine and more.
What are the most common cosmetic dentistry procedures?
Cosmetic dentists use many different treatments to give you the smile of your dreams. The most common cosmetic dentistry procedures are porcelain veneers, teeth whitening and clear aligner therapy. Here's a bit more information about these procedures:
Porcelain veneers

Porcelain veneers are conservative coverings which are placed to restore the shape of your front teeth. By placing porcelain veneers on your front teeth, you can bring your teeth back to their original, youthful shape. With porcelain veneers you can instantly achieve a whiter and brighter smile. Shaves off years and achieve that perfect smile which you have always wanted with porcelain veneers.
Clear aligners

Clear aligners are the equivalent of cosmetic braces. By wearing clear aligners you can move your teeth without the need for metal and wire braces. Clear aligners are easy to wear and they are barely noticeable in your mouth. This makes them an ideal option for straightening your smile if you live an active lifestyle. We can use clear aligners to fix most mild-to-moderate teeth crowding issues, overbites and gaps.
To learn more about our clear aligner program, schedule your consultation today. For the same price as SmileDirectClub™, you can have your smile straightened by a dentist. Call us at (949)481-2540 to schedule your consultation to see if you qualify for teeth straightening with our clear aligner system, Even28.
Teeth whitening treatment

Whitening your smile is a popular and affordable cosmetic dentistry procedure. There's a chance a simple teeth whitening is all you need to transform your smile. Professional teeth whitening can brighten your smile by several shades in as little as one hour. Professional teeth whitening is easy, safe, and affordable. The results can be life transforming, especially when supervised by your dental team.
There are other cosmetic dentistry procedures which can improve your smile. These include dental procedures like enamel contouring, gum reshaping, Lumineers, and gum grafts. Call us at (949)481-2540 to schedule your cosmetic dental consultation with Dr. Jazayeri today. Don't wait any longer, give us a call today, and get your beautiful smile back!
Which cosmetic dentistry treatment is best for my smile?
Each smile is unique and requires a different approach to enhance its beauty. What your teeth look like, what your vision of a perfect smile is, how much time and money you have to allocate to your treatment, etc. caries from patient to patient. We recommend that you schedule a cosmetic consultation with us. Give us a call at (949)481-2540 to schedule your appointment at our San Clemente,Orange County dental office today.
Dr. Jazayeri is very experienced in all phases of cosmetic dentistry. BHe pays close attention to little details which makes the difference. We will work with you to come up with the best course of treatment to correct your smile. We will review different treatment options and are happy to discuss finances and payment plan options. With so many different treatment options, only you and your dentist can determine what's best for your smile.
Cosmetic dentistry in San Clemente, Orange County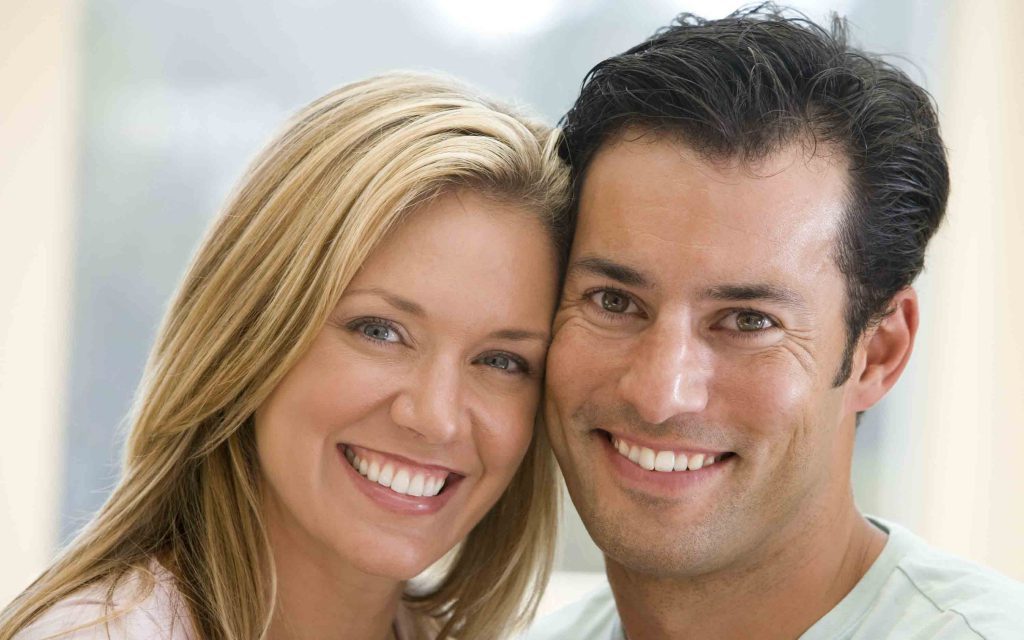 Look no further if you're looking for an experienced and detail-oriented cosmetic dentist in Orange County! Give Oceansight Dental & Implants a call at (949)481-2540 today. You can also schedule your consultation online by clicking here. Our dentist, Dr. Jazayeri, is an expert in all phases of cosmetic dentistry. He prides himself in offering the finest and best to each and every one of his patients. During your cosmetic consult, we will access your smile and make recommendation on how to improve your appearance. With over 15 years of experience, Dr. Jazayeri has performed hundreds of simple and complex cosmetic dental procedures. No matter how bad you think your teeth are, we will have a solution that fits your needs and budget. Don't wait any longer and contact us today to achieve the smile you've always wanted. To learn more about different cosmetic dental procedures, click on the following links:
Definition of Cosmetic Dentistry Terminology
Bonding
Bonding is tooth-colored composite resin used to enhance the appearance of your front teeth. Cosmetic dentists use bonding to fix teeth with discoloration, close small gaps and enhance your smile. Porcelain veneers is considered a better alternative to bonding.
Ceramic Crowns
A type of dental crown which is made from zirconia ceramic. Ceramic crowns are stronger than porcelain and do not have any metal in them. Cosmetic dentists favor ceramic crowns as they are the most natural-looking crowns and are also extremely durable.
Clear Aligners
A series of plastic, firm trays used to move your teeth into their desired position. By wearing each clear aligner, your teeth move a tiny bit until they settle into their final position. Clear aligner are an alternative to braces used to straighten your teeth and preferred by cosmetic dentists whenever possible.
Composite Fillings
Please refer to white fillings.
Cosmetic Dentist
A dentist who focuses his or her practice on improving the appearance of your smile. Cosmetic dentists rely on treatments such as porcelain veneers, teeth whitening and clear aligners to fix your smile. In general, cosmetic dentists avoid using silver fillings and crowns with metal in them.
Cosmetic Dentistry
Cosmetic dentistry refers to dentistry which focuses on improving the appearance of your smile. The goal of cosmetic dentistry is to give a better looking smile. Most people seek whiter teeth and a straighter smile with cosmetic dentistry.
Crowns
A dental prosthesis placed on your teeth to bring them back to their original shape. Placing a crown on a tooth restores shape and function of your tooth. Crowns are used to restore teeth which can no longer be fixed with a simple filling. Crowns come in different shapes and are made from gold, porcelain-fused-to-metal (PFM) or ceramic material.
Fillings
A type of dental restoration used to fix small cavities or broken teeth. Fillings come in different types including gold, silver (Amalgam) and white (composite resin) fillings. Cosmetic dentists only use white fillings as they are safe and aesthetically superior to other options.
Lumineers
A porcelain veneer alternative treatment which involves no tooth removal. However, not everyone qualifies for Lumineer treatment
because there is no tooth structure removed. Talk to your cosmetic dentist to see if you're a candidate for Lumineers.
Porcelain-Fused-to-Metal (PFM) Crowns
A type of dental crown consisting of metal on the inside and porcelain on the outside. The metal provides strength while the porcelain provides natural tooth-like appearance. PFM crowns don't look as good as ceramic crowns do and are generally not recommended for restoring your front teeth.
Porcelain Veneers
Porcelain veneers are tiny-porcelain coverings which are placed on your front teeth to enhance their appearance. Porcelain veneers are among the most popular cosmetic dentistry treatments used in smile makeover treatment by cosmetic dentists.
Smile Makeover
Improving the appearance of your smile to give you that youthful, perfect smile which you've always wanted. Smile makeover addresses your underlying dental conditions and focuses on whitening and straightening your teeth for a dazzling smile.
Teeth Whitening
Any procedure used to brighten your teeth. Teeth whitening usually works by breaking down internal tooth stains. Cosmetic dentists offer two types of teeth whitening procedures: in-office teeth whitening and take-home whitening trays with bleaching gel.
White Fillings (Composite resins)
White fillings are used to repair teeth with cavities or fractures. White fillings are made from composite resin, which does not contain any metals. White fillings come in a variety of colors to best match your existing tooth color.
Oceansight Dental & Implants
General, Cosmetic & Implant Dentistry
Office of Ali John Jazayeri
133 Avenida Granda
San Clemente, CA 92672