Dental Emergency
Topics:
What should I do in case of a dental emergency?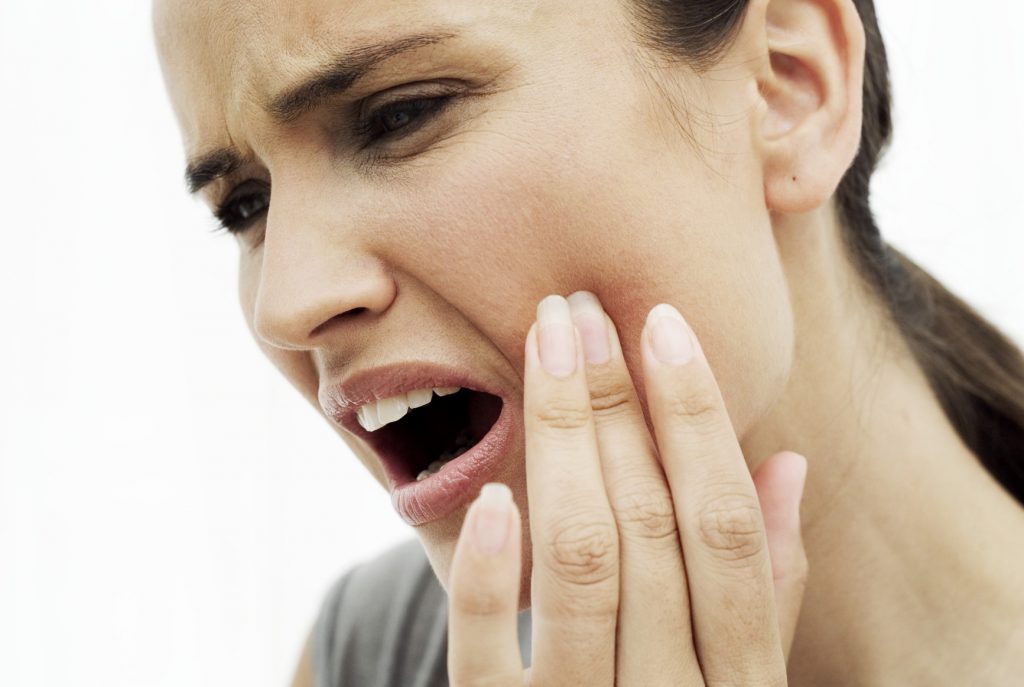 Experiencing a toothache is never pleasant, especially if you can't see your dentist right away. If you're experiencing a dental emergency, your first step should be to get a hold of your dentist. Most dentists offer some type of after-hours answering or emergency service so you can reach them past normal office hours. For instance, in our office we use call-forwarding and you have access to our dentist 24/7, even on the weekends or late evenings.
What are the most common dental emergencies?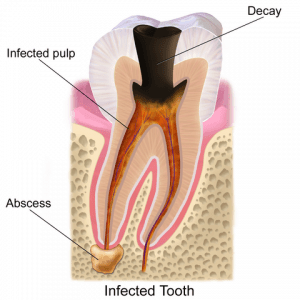 Most dental emergencies involve some sort of a toothache. Toothache occurs when cavities enter your tooth nerve or your tooth fractures. Painkillers and antibiotics can help temporarily reduce your toothache. However, treating a toothache requires invasive dental treatment. Until the offending tooth has been properly treated, your toothache will not resolve by itself. Generally, there's two solutions for resolving dental emergencies resulting from dental infections:
Of course, there are other dental emergencies aside from tooth infection. Dental conditions like tooth cavities, gum disease, cold sores and TMJ problems, all result in varying degrees of pain and discomfort. However, most dental emergencies are a direct result of tooth infection. Ultimately, only your dentist can properly diagnose your condition and recommend appropriate treatment.
What happens if I ignore my dental emergency?
Toothache and dental infections never fix themselves. In other words, an infected tooth will continue to remain infected until it's treated by your dentist. This is why ignoring a toothache is never a wise idea. Dental infections eventually go beyond the tooth and enter into your jawbone. From here, they drain into your sinuses or blood stream and spread to the rest of your body. Untreated dental infection can be responsible for causing headaches, sinus infection and even heart conditions! The sooner you seek treatment, the less complications you will face.
What should I do in case of an emergency if I don't have a regular dentist?
If you experience a dental emergency but don't have a regular dentist, you need to start looking for one right away! Keep in mind that not every dentist is equipped to handle emergency situations. Look for a dental office that offers emergency treatment as one of their featured services. Ideally, one who offers root canal treatment as well as tooth extraction services.
In order to find the right dentist for your emergency, you may have to do some research. Start by talking to friends and family to see if they have any recommendation. If that doesn't work, try searching on Google or Yelp. You can even call 1-800-Dentist to see if they have any referrals for an emergency dentist near you. Typically, dentists who offer emergency treatments advertise their services heavily. So if you search enough, chances are that you will find a dentist who would be glad to help you in these situations.
If you can't find a dentist right away then your only other option is to go to the emergency room. Unfortunately, emergency rooms can only offer you medication to reduce your pain level. You won't be able to get dental treatment at most emergency rooms. Ultimately, you'll have to see a dentist in order to fix your toothache.
Do you have a dental emergency in San Clemente?
If you're experiencing a dental emergency in or around San Clemente, we can help. Give us a call at (949) 481-2540 immediately to schedule your emergency appointment. We offer all types of dental emergency services, including root canal therapy, tooth extraction and wisdom removal. Plus, we offer same-day treatment as well as 24/7 answering service to handle after-hour emergencies.
To learn more about different dental emergencies, click on the following links: