Meet Implant Specialist Dr. Ali John Jazayeri, DDS in
San Clemente (South Orange County), California
Looking for a great dental implant deal AND a skilled dentist who has performed more than 3,500+ dental implants? Meet San Clemente's Dr. Ali John Jazayeri, DDS:
Here's what we offer our patients:
Expert implant dentist
Best implant brand: Nobel® Implants (cheap implants fail frequently)
Metal-free zirconia crowns
Full range of implant treatments: Single implant; Full mouth implant; Implant/denture hybrids; Full zirconia implants
Flexible monthly financing options
Sedation (sleep dentistry) as well as Nitrous Oxide gas
Choose Oceansight Dental & Implants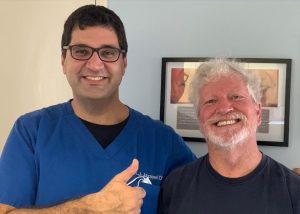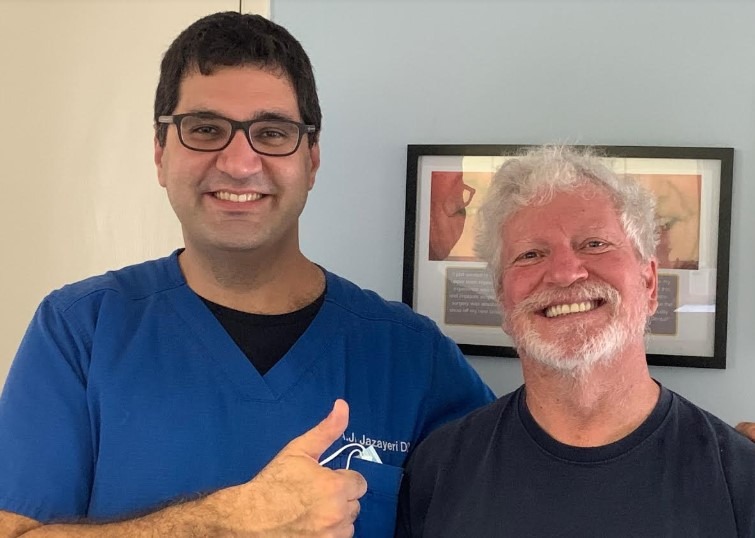 Dr. Jazayeri has been successfully placing and restoring dental implants in San Clemente, CA for more than 7 years. We have implant patients referred to us from all of Orange County, and even from San Diego, Los Angeles, and beyond. Have you been told that you are NOT a candidate for dental implants? Dr. Jazayeri will review your X-rays and show you how he can place dental implants where other dentists can't. Here are some of the reasons why thousands of Californians have trusted their dental implant treatment to Dr. Jazayeri:
Superior Education & Training
Dr. Jazayeri is a skilled dentist who lives and breathes dental implants so you don't have to!
2005 UCLA school of dentistry graduate

Over 15 years of implant dentistry experience

Residency training in New York

Graduate of the world renounced NYU Implant Seminars program
All-on-4, All-on-5 & All-on-6 Expert
Dr. Jazayeri is an expert at restoring full mouth cases with the all-on-4, all-on-5, and all-on-6 implant techniques. He has restored more than 200 full mouth implant cases with all-on-4, 5, and 6 dental implants. His extensive experience allows him to place the implants in the most ideal position. He works closely with a top local laboratory (located in Mission Viejo, CA) to make you a fixed, permanent set of teeth that closely resemble your natural teeth. Check out a few of Dr. Jazayeri's full-mouth implant cases below: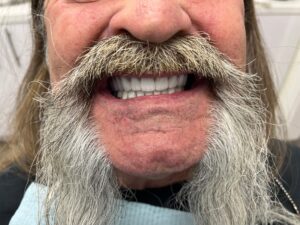 Patient Edward B: All-on-6 upper zirconia bridge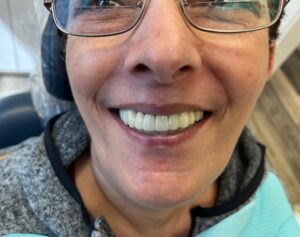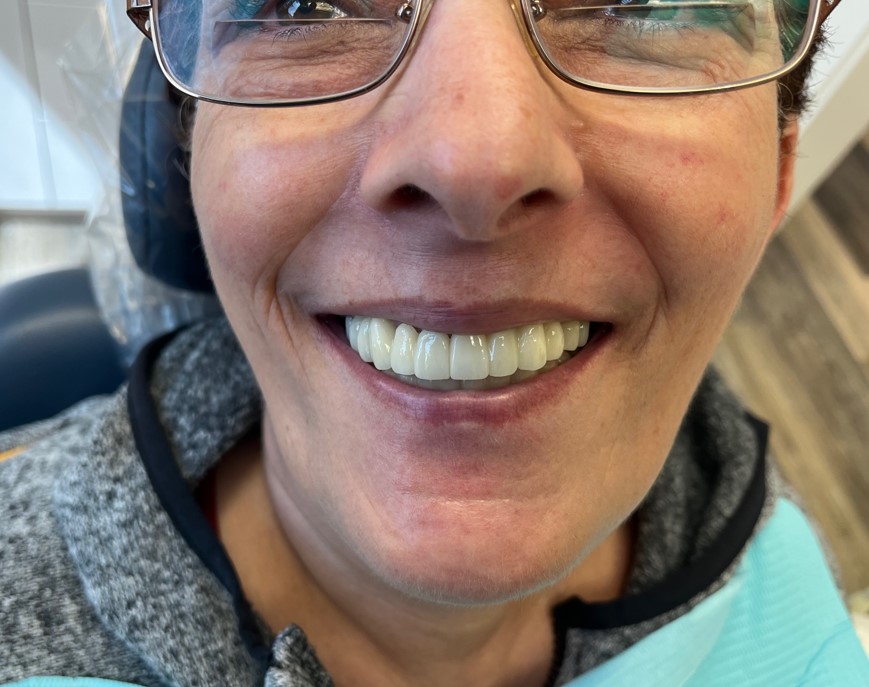 Patient F. S.: All-on-5 upper zirconia bridge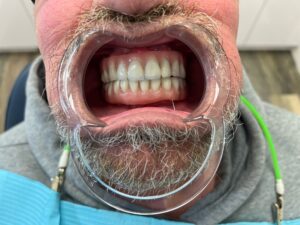 Patient Thomas G.: All-on-4 upper and lower porcelain teeth/ resin base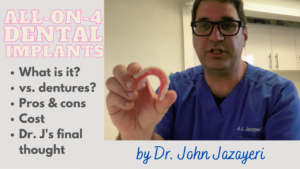 All-on-Four Teeth Explained: Pros & Cons + Process + Cost (YouTube Video)
Extensive Implant Experience
Having successfully placed and restored more than 3,500 dental implants, Dr. Jazayeri is able to fix any and all issues that may come up during your treatment:
Dr. Jazayeri places about 300 dental implants a year. You can rest assured that there is no implant case that is beyond his expertise.

Dr. Jazayeri has worked with over a dozen different implant systems including Zimmer, BioHorizon, Nobel, Hiossen, Straumann, Z-Systems, Astra, etc.
In addition to the standard titanium implant posts, we also offer metal-free full zirconia implants (Nobel Pearl). Ask us for more information to learn more about our full zirconia implant treatment options if interested to see if you are a candidate.
Ready to fix your mouth?
Call us at (949)481-2540 to schedule your dental implant consultation or fill out the consult form below. We look forward to meeting you soon!
Affordable Prices
The only thing better than having a beautiful smile is having it at an affordable price! With our $1,895 complete dental implant special, you can finally afford to fix your whole mouth without compromise. Here is how we offer patients affordable dental implants:
Dr. Jazayeri places hundreds of dental implants each year. As a result, we buy our implant parts at steep discounts and pass the savings on to you.
You get a top-rated dental implant brand (Nobel®)
Many of our patients come to us after having visited multiple implant specialists. Most of them sit through a consultation with Dr. Jazayeri and realize how easy and affordable their implant treatment can be. Come and meet us and find out why 9 out of 10 patients who consult with us, receive their implant treatment from us.
Comprehensive Treatment
Receive your entire treatment from one doctor and under one roof. You won't be referred to multiple specialists. This gives your better results and saves you time and money. Plus, when one doctor has full control over your entire treatment it generally yields better end results.

In addition to dental implants, we also offer tooth extraction, bone grafting, sinus augmentation, and other adjunct implant treatments for your convenience.

Need porcelain veneers, crowns, and other dental treatments? Dr. Jazayeri is an expert cosmetic dentist as well and he can help you with that as well.
Sedation Available
Scared of getting your mouth fixed? We offer sedation dentistry so that you can sleep while Dr. Jazayeri fixes your mouth. Sedation dentistry is a great option for those who require extensive dental work, such as:
Multiple implants
Multiple teeth extractions
All-on-four/ all-on-5/ all-on-6 implants
Dr. Jazayeri typically uses oral conscious sedation while monitoring your vitals via a hospital-grade pulse oximeter. Be sure to ask us about your options involving sedation dentistry to learn more.
Latest Technology
We built our office brand new and from scratch in 2021. Not only does the office look fabulous, but we are fully equipped to handle all types of dental implant cases. This includes:
Digital X-rays

In-house CT scan machine

Universal implant restoration kit

Implant treatment planning software: Allows us to determine the exact position of your implant before placing them
Want to learn more about dental implants?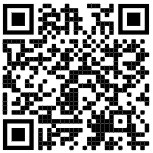 Be sure to subscribe to Dr. Jazayeri's YouTube channel by searching "John Jazayeri". You can also scan the QR code above or click here. Checkout some of Dr. Jazayeri's educational videos on dental implants (link opens in YouTube):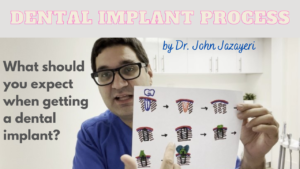 Dental Implant Process: What To Expect When Getting Dental Implants?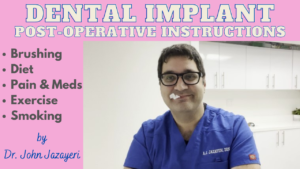 Dental Implant Post-Operative Instructions: Brushing, Diet, Pain, Exercise, etc.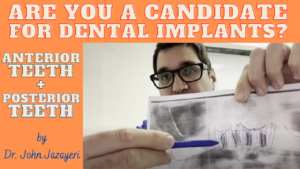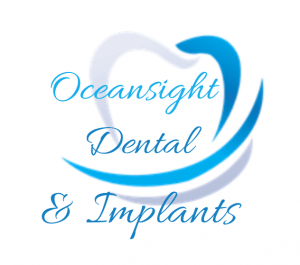 Oceansight Dental & Implants©
133 Avenida Granada
San Clemente, CA 92672