Table of content:
What are orthodontic retainers?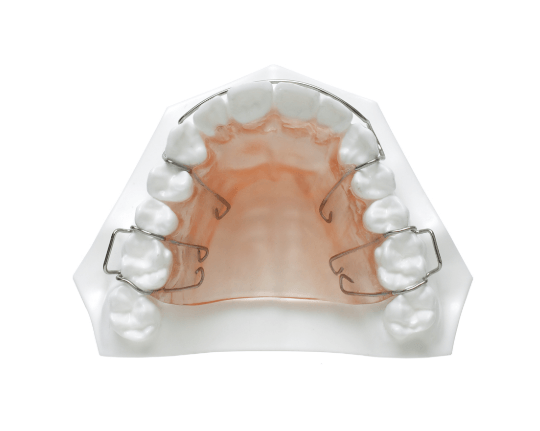 An orthodontic retainer is an appliance used to maintain your teeth position after completion of orthodontic treatment. Whereas braces help straighten your teeth, orthodontic retainers help maintain your teeth position going forward. Usually you receive your retainers as soon as you are finished with your braces work. Be sure to wear your retainers as recommended. There's a good chance your teeth will slowly shift back to their original position if you fail to do so. In fact, the relapse can be bad enough where you could end up having to redo your orthodontic treatment.

What are the different types of orthodontic retainers?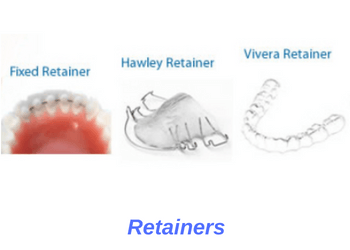 There are three basic types of orthodontic retainers which are Hawley retainers, Essix retainers and fixed retainers. Here is a bit more information about each type of retainer:
Hawley retainer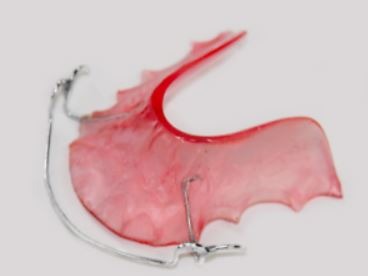 Hawley retainer consists of a large acrylic portion with a metal wire. The arcylic sits inside your mouth to secure the retainer while the metal wire holds your teeth position. Hawley retainers are removable which means you can take them in and out of your mouth. These retainers are especially a good option for teenagers who have just completed their orthodontic treatment. You need to wear your Hawley retainers several hours a day, as per your orthodontist recommendation.
Essix retainer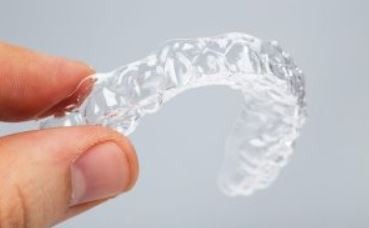 An Essix retainer is made from firm, clear plastic which resembles bleaching trays. Patients prefer Essix to Hawly retainers because they are less visible and more comfortable to wear. However, Essix retainers aren't as effective in the long-term and need to be replaced every several years. We recommend that you get Vivera retainers by Insvisalign. Vivera retainers are a very popular and effective type of Essix retainers which come as a set of four. They are made from proprietary plastic and are very effective in preventing unwanted teeth movements.
Fixed retainers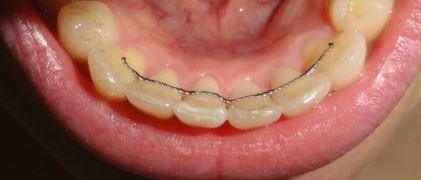 As opposed to the previous two retainers, fixed retainers are permanently glued onto the back of your front teeth. This means that fixed retainers can not be removed from your mouth by yourself. Fixed retainers are a good option for people who can't comply with wearing their removable retainers. The disadvantage of fixed retainers is that they are more difficult to clean. Your orthodontist will recommend if fixed retainers are a good option or whether you should wear removable ones.
Which retainer is ideal for me?
The ideal retainer for each person depends on your individual needs. Each type of retainer has its pros and cons and is suitable for different needs. Only you and your dentist can determine which type of retainer is best for you. Your first decision is to determine if you should wear removable or fixed retainers. If you elect to go with removable ones, then you need to decide between Essix and Hawley retainers.Talk to your dentist or orthodontist to decide which type of retainer is most suitable for your needs.
What are the pros and cons of removable retainers?
Removable retainers are very effective in retaining your teeth position over time. However, compliance can be an problem for those who fail to wear their retainers. Additionally, removable retainers gradually lose their effectiveness over time. This means you may need to have them replaced or adjusted every few years. Finally, you can break or lose removable retainers. This means you have to purchase a new retainer which is typically quite expensive.
What are the pros and cons of fixed retainers?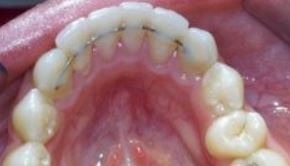 Fixed retainers have the major advantage that they always stay on your teeth. This means that you don't have to worry about having to wear your retainers. The biggest disadvantage of these type of retainers is that they are very difficult to clean. If you don't diligently clean the teeth securing your fixed retainers you could develop dental problems. This includes localized bad breath, gum problems and even dental cavities within the region. Therefore, it is very important that you clean your fixed retainers daily and maintain regular dental cleanings after receiving them.
Orthodontic retainer in Orange County: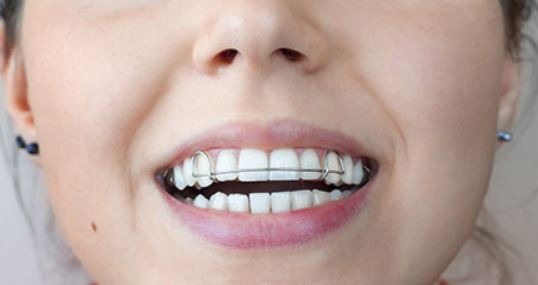 If you have questions about your retainers or other orthodontic treatments, we can help. Give us a call at (949) 481-2540 or book your appointment online today. Our dentist, Dr. Jazayeri, will access your bite ad help you determine which type of retainer to choose. Don't wait any longer, your teeth can become crooked without wearing your retainers! Give us a call today so we can help you maintain your beautiful, straight smile. To learn more about related orthodontic treatments click on the following link: