What is the average cost of a dental implant in United States?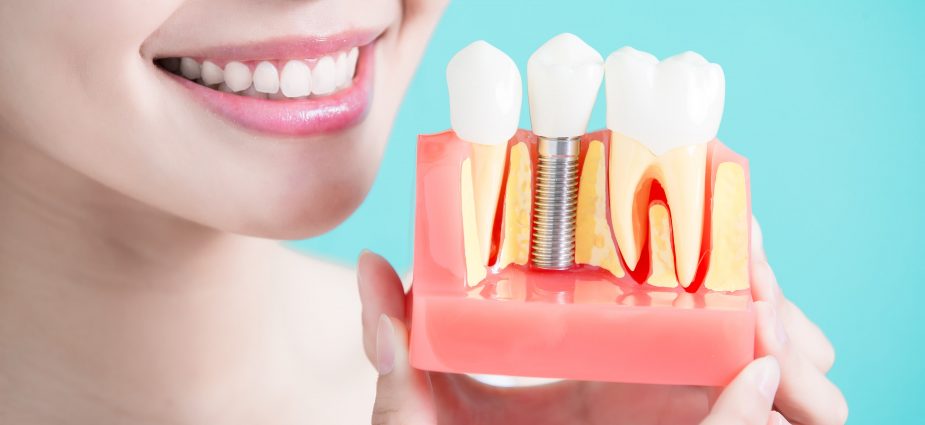 The cost of dental implant is much higher as compared to most other dental treatments. On average, a complete dental implant in the U.S. costs anywhere between $2,000 to $5,000+ per replacement tooth:
The average price for a dental implant in most U.S. dental offices is between $2,500 to $3,000, although this can very significantly from one neighborhood to another.
The lowest price for a complete dental implant is typically $2,000 per tooth. It's very difficult to find a dental implant for under $2,000 in the U.S.
If you decide to go to a fancy boutique office, you're most likely looking at spending more than $5,000 on an implant. In fact, you may end up spend $6,000 to $7,000+ on the entire implant by the time you are done.
Could a complete dental implant cost less than a $1,000 in the U.S.?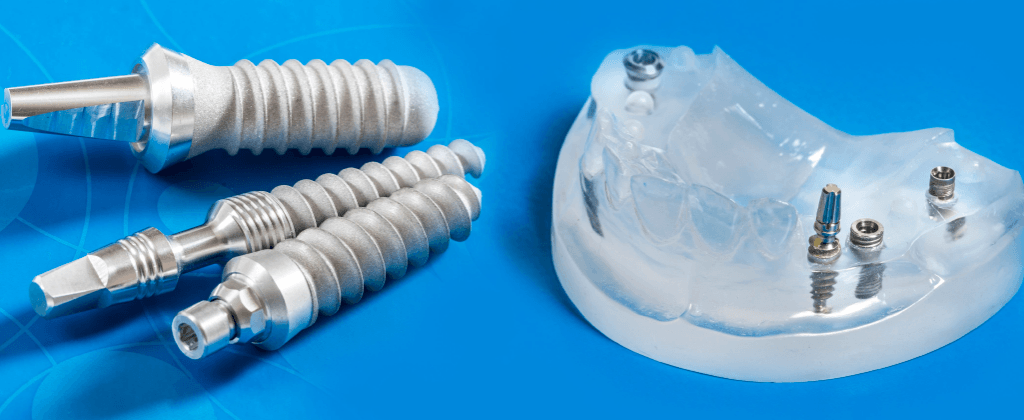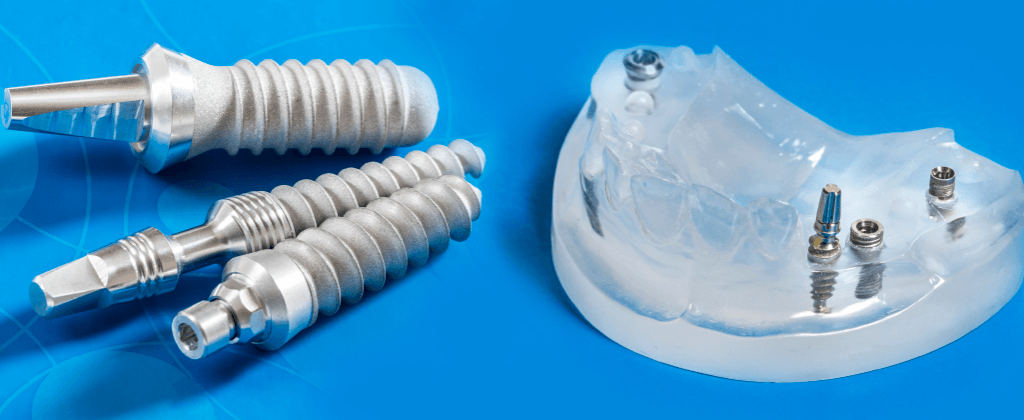 The lowest realistic price for a dental implant in the U.S. is $1,000. In fact, it is nearly impossible to find a complete dental implant for less than $2,000. Be careful with misleading advertisements which claim their implants are $399, $499 or $599. These low advertised prices are for the implant fixture alone and do not include the full implant. You're most likely looking at an additional $1,000+ for the remaining parts and pieces. When inquiring about dental implant prices, be sure to ask for the complete dental implant price which includes the fixture, abutment and crown.
Could I get a dental implant for less than a $1,000 outside of the U.S.?
Outside of the U.S., dental implants typically cost around $1,000 to $1,500 and sometimes even less. Many people travel to Mexico, Turkey, India or other countries to receive their dental implants at bargain prices. This is not a bad option if you find yourself a reliable and reputable dental implant center. However, you need to be cautious where you go if traveling outside of the U.S. There are no guarantees that your dental implant will last if you don't choose a reliable and experienced dentist. Paying a bargain price for implants that aren't going to last is not a wise decision. Do your research before deciding on traveling overseas for implants.
Have dental implants become more affordable?
As expensive as dental implants seem, their prices has actually dropped significantly in recent years as compared to when they were just introduced to the market. Here is why:
More and more dentists are offering dental implants which drives prices down.
There are many more manufacturers offering reliable dental implant systems at lower prices. This reduces your dentist's overhead and the savings are transferred to you.
Finally, most implant dentists are offering flexible financing options to help their patients afford dental implants. Consequently, many more people are able to afford dental implants as compared to the past.
Why are dental implants still so expensive?
Despite the fact that implant prices have dropped, they are still pretty expensive. Here are the main reasons why dental implants continue to remain expensive:
Costly Implant Parts
Long Treatment Times
Additional Procedures
Extensive Implant Training
Lack of Insurance Coverage
Costly Implant Parts
Each dental implant consists of three major parts, an implant fixture (screw), abutment and crown. There are other parts such as a cover screw, healing cap, impression copings and other parts which we won't even begin to mention. These parts are all quite expensive and easily cost your dentist a few hundred dollars per tooth. In fact, a full Zirconia dental implant will easily set your dentist back close to $1,000 in implant parts alone. Of course, you have no choice but to cover these costs. After all, you want a reliable dental implant which is going to last you forever. In addition to the cost of implant, there are costs associated with preparation, anesthesia, radiographs and so much more which keeps adding up.
Long Treatment Times
Unlike fillings and crowns which take days or weeks to complete, dental implants typically take several months or even years to complete. An average dental implant for a single tooth takes about 3 to 9 months from start to finish. However, more complex cases such as all-on-four teeth or full mouth dental implants can easily take upwards of a year or even longer.
Additional Procedures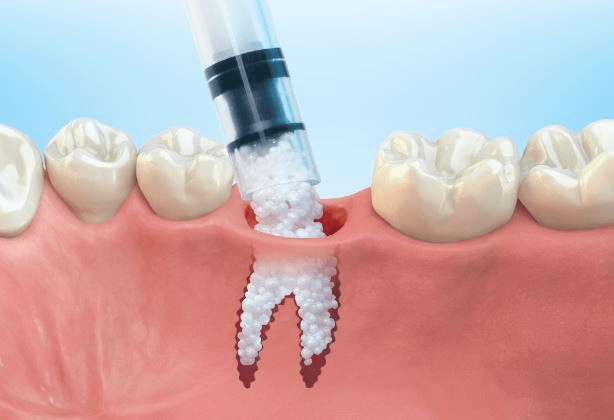 Unfortunately, very few patients require only a single dental implant. The majority require additional procedures, such as tooth extraction, bone grafts, sinus lifts or other adjunct surgeries. These additional procedures can be expensive, sometimes even more than the dental implant itself. The high cost of dental implants is in part justified by the amount of chair-time your dentist has to spend with you.
Extensive Implant Training
Placing and restoring dental implants is very challenging and technique sensitive. Not only do you need a dental degree, but most implant dentists require years of additional training beyond dental school to perfect their implant skills. Of course, this training costs your dentist hundreds-of-thousands of dollars to complete. Naturally, dentists have to charge you for their services accordingly.
Lack of Insurance Coverage
Because dental implants are expensive, most dental insurance companies refuse to cover them. However, a few of the better dental plans do cover them, typically at 50% coverage. Nevertheless, dental insurance is not very useful when it comes to dental implants for the majority of patients.
What's the average cost of a dental implant in Orange County?
Luckily for Orange County residents, dental implants prices are among the most competitive here. Not only do most dentists perform dental implants in Orange County, but most people in the region are interested in keeping their smiles healthy and happy. With more people shopping for dental implants, dentists offer more aggressive pricing to attract more patients. The average bargain price for a standard dental implant at a general dentist office in Orange County is around $2,000 per tooth. Of course, if you choose to go to a periodontist or oral surgeon, then expect to spend around $3,500 to $4,500 per dental implant.
Are dental implants worth the price?
The majority of people with dental implants strongly believe that they are worth it. There are countless benefits to having dental implants over removable dentures, such as:
Dental implants chew far more efficiently then dentures
Implants preserve your jawbone and facial muscles
Well placed implants last forever and they don't get cavities
You can eat, chew, talk and smile with more confidence
The majority of patients who get dental implants are very happy with them and feel they are worth it. The few patients who regret getting dental implants are typically those that have had their implants fail. This is why it's so important to find a skilled and reputable dentist who knows what he or she is doing. Do some research and find yourself a dentist that has performed numerous successful treatments.
If you live in Orange County or San Clemente and would like to learn more about dental implants, call us to schedule your complimentary appointment. Our dentist, Dr. Jazayeri, has over 10 years of experience placing dental implants. He has successfully placed and restored more than 2,500 dental implants in his career. For your convenience, we offer complimentary implant consultation as well as flexible monthly financing. Additionally, we offer one of the best prices on dental implants with no hidden costs or fees. To learn more, book your consultation today and see what it's like to have your smile back!