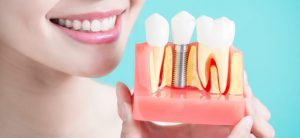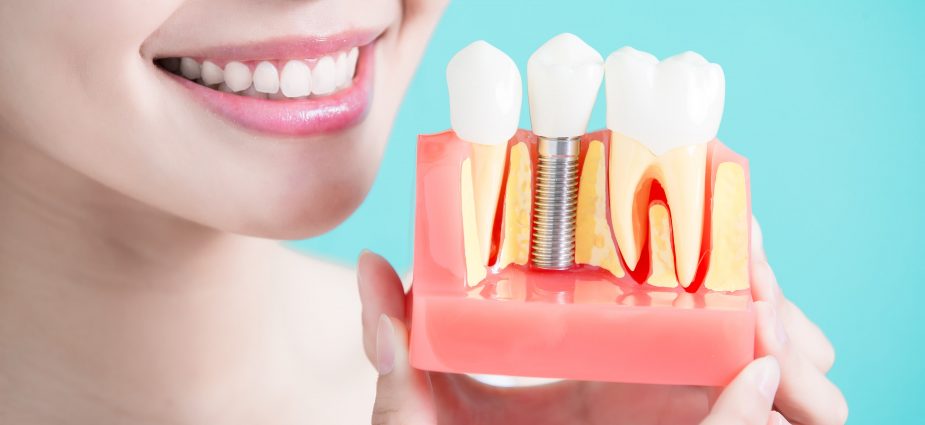 Dental implants cost much more than most other dental treatments. On average, a complete dental implant in the U.S. costs between $2,000 to $5,000 per tooth. It's very difficult to find a dental implant deal for less than $2,000 in the U.S. On the other hand, if you decide to go to a fancy boutique office, you may be looking at spending more than $6,000 to $7,000+ on your dental implant by the time that you're done. Let's take a closer look at why dental implants cost as much as they do and also how to score a deal on dental implants.
Could a complete dental implant cost less than a $1,000 in the U.S.?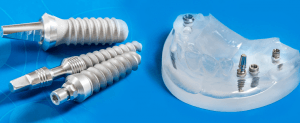 The absolute lowest price for a dental implant in the U.S. is $1,000. You may have to drive a few hours or fly to another state to find a dentist who only charges $1,000 for the complete implant. It's very difficult to find a complete dental implant deal for less than $2,000. Be careful with misleading advertisements that claim their implants cost just $399, $499 or $599. These low advertised prices are for the implant post alone and they do not include the full implant price. You're most likely looking at an additional $1,000+ for the remaining parts and pieces. When inquiring about dental implant price, be sure to ask for the complete dental implant price, which includes the implant post, abutment as well as the crown.
Could I get a dental implant outside the U.S. for less than a $1,000?
Yes, you can. Outside of the U.S., dental implants can cost as little as a few hundred dollars per tooth. This explains why a decent number of people travel to Mexico, Turkey, India and other countries to receive their implant treatment at a bargain price. This is not a bad option if you don't mind the travel and you can find a reliable and reputable dental implant center. However, you need to be very cautious when you travel outside of the U.S. There are no guarantees that your dental implant will last, especially if you don't choose a reliable and experienced dentist. Paying a bargain price for implants that aren't going to last is not a wise decision.
Important Note: Be sure to write down exactly what brand and size of implant your dentist is placing in your mouth. If your implants become a problem years later, this information can be invaluable. No other dentist will touch your implants without knowing the exact brand and size of your existing dental implants.
Have dental implants become more affordable?
Yes they have. Twenty years ago dental implants were reserved for the rich and famous. Nowadays, almost anyone can afford to place one or two implants in their mouth. While dental implants may seem expensive, their prices have actually dropped significantly within recent years. Here's why dental implants have become so much more affordable:
More and more dentists are learning to place dental implants and offer implant therapy to their patients. Naturally, this drives down prices.
There are now more than 40 different companies that manufacture reliable dental implants. Again, competition has dropped prices, and dentists are passing these savings to their patients.
Almost all implant dentists now offer flexible financing options to help patients afford their dental implants. You can receive your dental implants today and pay a few hundred dollars a month until paid off. As a result, many more people are now able to afford their dental implants.
Why are dental implants so expensive?
Despite the fact that implant prices have dropped, they are still pretty expensive. It's unlikely that dental implants are going to become less costly than they currently are. Here are the main reasons why dental implants continue to remain a premium item:
Costly implant parts
Long treatment times
Additional procedures
Extensive training
Lack of insurance coverage
Costly implant parts
Dental implant consists of three major parts, an implant post (screw), abutment, and crown. There are a few other parts used throughout the process, such as a cover screw, healing cap, impression coping, etc. In addition to the cost of implant parts, there are additional costs associated with anesthesia, bone grafts, impression material, lab bill, etc. These costs quickly add up to several hundred dollars per implant. In fact, a full Zirconia dental implant can easily set your dentist back about $1,000 in parts alone. It makes sense that your dentist charges you a few thousand dollars when he's expected to spend $500 on the parts alone.
Long treatment times
Fillings can be done in a few minutes and crowns typically require a few hours to complete. On the other hand, dental implants take several months, sometimes even years, to complete your treatment. The average treatment time for a single dental implant is 3 to 9 months from start to finish. Complex cases, such as all-on-four or full mouth dental implants, can easily take a year or longer to complete your treatment. This explains another reason why dental implants are expensive, because they take so long to finish!
Additional procedures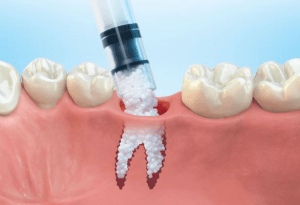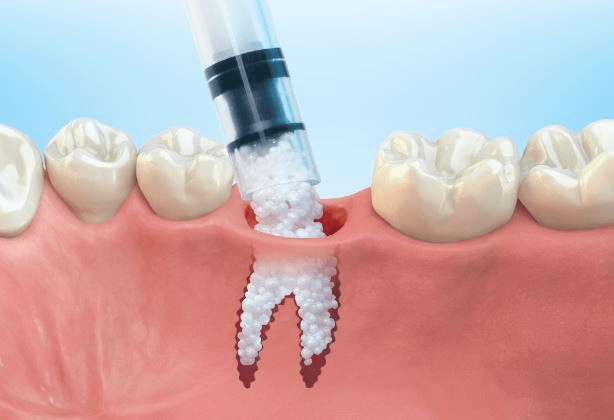 The majority of implant cases require additional procedures, such as tooth extraction, bone grafting, sinus lift, etc. These additional procedures can be quite expensive, sometimes even more costly than the dental implant itself.
Extensive training
Placing and restoring dental implants is difficult work. Most implant dentists spend several years to perfect their implant skills. This additional training costs your dentist hundreds-of-thousands of dollars, and naturally, they charge extra for this skill set that they have acquired.
Lack of insurance coverage
Since dental implants are very expensive, most dental insurance companies have decide not to cover them. Only a handful of the best dental plans cover implants, but the vast majority deny your claim. As a result, having dental insurance is not very useful when it comes to dental implants. At the end of the day, most people end up paying for their implants by themselves.
Are dental implants worth the price?
The majority of people who have dental implants strongly believe that they are certainly worth the price. There are countless benefits to having dental implants over removable dentures or bridges, for example:
Implants preserve your jawbone and facial muscles
Well-placed implants last forever and they never develop cavities
You can eat, chew, talk, and smile with more confidence
The few patients who regret getting dental implants are typically those that have had issues with their implants. It's important to find a skilled and reputable dentist who knows what he or she is doing. Do some research and find yourself a dentist that has performed numerous successful implants. Find yourself a skilled implant dentist and we guarantee that you will love having your smile back!
What's the average cost of a dental implant in Orange County?
Luckily for Orange County residents, dental implants prices are among the most competitive in the country. Not only do most dentists in Orange County perform implants, but most people in the region are interested in replacing their failing and missing teeth with dental implants. With more people shopping for dental implants, dentists are able to offer more aggressive prices to attract more patients. Contact a few dental implant specialists near you to learn more about their prices. More importantly, discuss your concerns to make sure that you feel comfortable with your dentist. Find yourself a great dentist and you will have your teeth and smile back in no time!