Table of Content:
Why does tooth loss occur?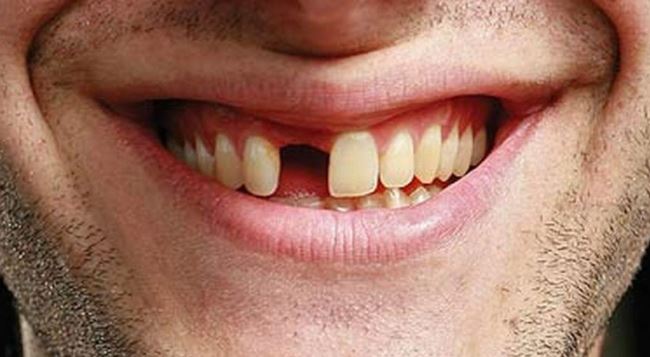 We are are all born two set of teeth, one set of baby teeth and a second set of adult teeth. Our baby teeth start to come in around 6 months of age and last us until we are about 12 to 13 years old. By this age, most of us have lost all of our baby teeth which have been now replaced with adult teeth. From here on, there's no more replacement tooth. If you lose an adult tooth, you either have to go to the dentist to replace it or live with the missing gap. Unfortunately, a vast majority of us end up losing one or more of our adult teeth during our lifetime. Tooth loss could be the result of an accident, periodontal disease, extensive cavity or other causes.
What causes us to lose our teeth?
There are many different reasons why we lose our adult teeth. From a poor diet to gum disease, from an accident to dental cavities, there are countless reasons one could lose a tooth. Here are some of the most common causes of tooth loss which you should be aware of:
Gum disease (periodontal disease)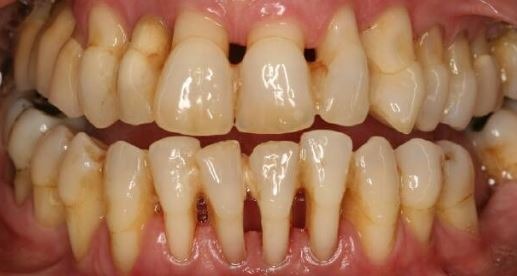 Gum disease, or periodontal disease, is the number one cause of tooth loss among the adult population. In fact, more people lose their adult teeth due to gum disease than any other cause. Unfortunately, those suffering from advanced gum disease tend to lose not just one tooth, but rather multiple teeth. Indeed, most people who are completely toothless became that way as a result of untreated gum disease. To learn more about causes of gum disease and how to prevent it from getting worse, click here.
Cavities and dental infection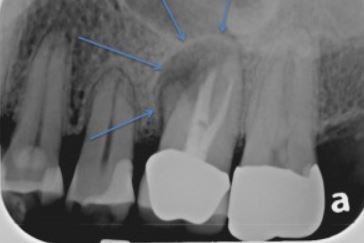 Another common cause of tooth loss is untreated dental cavities which lead to infections. If you don't fix your dental cavities, they will eventually reach your tooth nerve. This causes an infection and the tooth can no longer be fixed with a simple filling or crown. Infected teeth must be treated either with a root canal therapy or they must be completely removed from your mouth. Unfortuantely taking antibiotics at this stage only masks the symptoms and does not resolve the infection. Only by performing a root canal therapy or removing the infected tooth can you properly eliminate infection and restore the health of your mouth. Otherwise, the infection remains dormant and continues to drain into your bloodstream and sinuses which affects your entire body.
Accidents and tooth fracture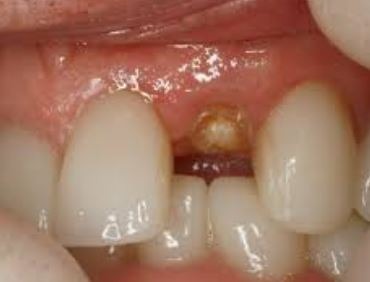 Sometimes, teeth break so badly that they are considered non-restoreable. Sadly, these teeth must be removed from your mouth. The good news is, most broken teeth can be fixed by your dentist with a filling or crown. However, sometimes you simply don't have enough tooth structure left to support a filling or crown. Typically, when your tooth breaks right at or slightly above the gum line, there won't be enough tooth structure left to support a long-lasting crown. In such cases, it's best to remove the broken tooth and replace it with a dental implant or bridge. Of course, you can try saving the tooth with procedures such as crown lengthening, posts and pins. Nevertheless, if there's not enough remaining actual tooth structure left, the tooth will fail sooner or later, so it's best to remove these non-restorable teeth and replace them with dental implants.
Defective dental work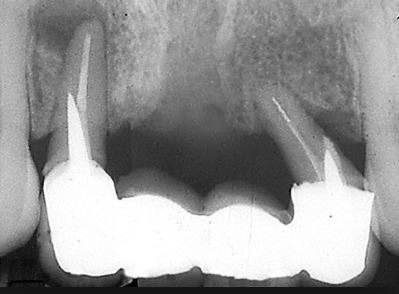 You could also lose your teeth due to defective or failing dental treatment. Dental treatments such as fillings, crowns, bridges or root canals are not guaranteed adn they can all fail over time. Sometimes, you can simply redo the treatment and save the tooth. Other times, the infection is wide-spread or your teeth are damaged beyond repair. When this occurs, you have no choice but to remove your damaged teeth and replace them with dental implants, denture or a bridge. Here are some examples of things that can go wrong with your existing dental work:
Crowns develop cavities underneath their margin or develop localized bone loss which causes you to lose the tooth
Teeth supporting a bridge can fail in time if they are overloaded with too much chewing stress
Root canal treated teeth can leak or the tooth can fracture, which usually means the tooth can no longer be salvaged
As you can see, your teeth continue to remain vulnerable even after you get them fixed by your dentist. Just because you received a beautiful new crown does not mean that it will last you forever! Things such as recurrent cavities, bite stress forces and bone loss can cause you to lose lose teeth which have been previously restored by your dentist. This is why it's so important to get regular check-ups and dental cleanings, brush and floss your teeth daily and protect your teeth against grinding habits. Otherwise, you could be risking losing your existing dental work and having to have teeth removed.
Impacted wisdom teeth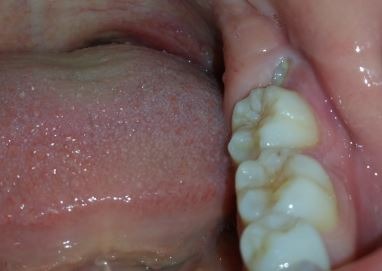 Wisdom teeth, or third molars, are the most frequently problematic of all adult teeth. Keep in mind that not everyone has wisdom teeth in their mouth. However, if you do have wisdom teeth, then there's a good chance you'll have to have them removed. Of course, not all wisdom teeth need to necessarily come out. If you have enough room to comfortably accommodate these teeth, then you get to keep them. Unfortunately, the vast majority of people don't have enough room to fit wisdom teeth. As a result, they have to have their wisdom teeth removed. Impacted wisdom teeth cause pain, infection and crowding or other teeth. You should remove problematic wisdom teeth as soon as possible. To learn more about wisdom teeth and when it's best to remove them, click here.
Orthodontic extractions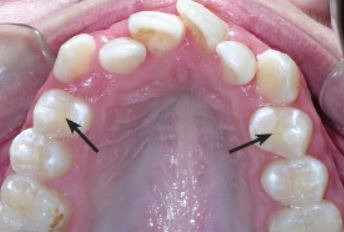 Finally, some teeth extractions are for elective purpose to make room for braces to straighten your teeth. It's not uncommon to have to remove a few teeth in order to correct your bite when getting braces. For instance, it's very common for your orthodontist to recommend removing 2 to 4 bicuspid teeth if you have severe teeth crowding. While the idea of losing a few good teeth may seem disheartening, keep in mind that it's not possible to properly straighten your smile without doing so. Having crooked teeth is not only a cosmetic concern, but it makes it much more difficult to clean your teeth and keep them healthy. This can trigger gum disease or lead to interproximal cavities which harm your teeth. So take your orthodontist's advice and remove these teeth as having straight, beautiful teeth is worth the sacrifice!
Why is it bad to lose your adult teeth?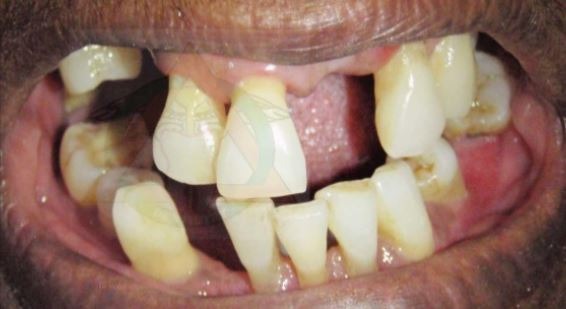 We only get one set of adult teeth which is supposed to last us a lifetime. It's important to protect our teeth to make sure we don't lose them. Losing teeth, even if it's just one tooth, can create many problems. For instance, tooth loss can:
Loss of chewing ability: Losing a tooth causes your neighboring teeth to drift into the gap and become crooked. This negatively impacts your biting and chewing ability along with your speech.
Increased risk to remaining teeth: Most people have a difficult time cleaning teeth adjacent to a missing gap. These teeth become more susceptible to developing cavity and bone loss and are at a higher risk of becoming problematic in the future. Additionally, every time you lose a tooth, you put more pressure on your remaining teeth. This can lead to chipping and cracking of your remaining teeth and damages them over time.
Reduced confidence: As your remaining teeth drift apart, this creates unsightly gaps between your teeth which is an eye sore and affects your confidence.
As you can see, it's always best to try and keep all of your adult teeth. Tooth loss can have an avalanche effect, and losing one tooth can lead to multiple teeth loss over time. Should you end up losing a tooth, it's best to go to your dentist and have it replaced, ideally with a fixed option. Consider replacing your lost teeth with a dental implant or bridge. The only exception to this rule are your wisdom teeth and teeth removed for orthodontic purposes. Removing impacted wisdom teeth and teeth causing crowding does not negatively impact your remaining teeth or bite. In fact, removing these harmful teeth helps protect your remaining teeth by allowing for better hygiene, reduced crowding issues and improved gum health. If you have any additional questions regarding causes of tooth loss and how you can address this problem, give us a call. We would be happy to help answer your questions or provide guidance when necessary.